To reflect the increasing importance of risk governance and management across Woolworths Group, a Chief Risk Officer role has been created reporting to the Group CEO.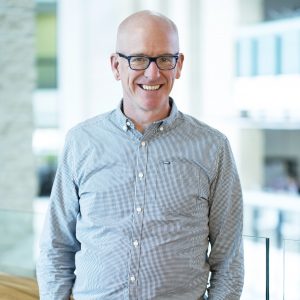 David Walker, currently Managing Director, BIG W has been appointed to this role. Mr Walker will have leadership of Woolworths Group's critical Line Two risk and compliance functions within its Three Lines of accountability framework. This includes primary responsibility for the Group's risk and compliance strategy, the evolution of risk management frameworks and oversight of risk across the Group.
"There are an ever-increasing number of influences changing the way that we work and the role that we play in the communities in which we operate," Woolworths Group CEO Brad Banducci said. "Whilst this creates many new exciting opportunities for us, it also increases the importance of good risk management. To best reflect these needs, we have created a new Chief Risk Officer role within the Woolworths Group senior leadership team.
"I am pleased that someone of David's calibre will be stepping into this new role. For the last four years, David and his leadership team have led the successful turnaround of BIG W by building a strong purpose-led culture that has culminated in the business's return to profitability this year.
"David's customer first team first mindset, his knowledge and experience leading our various businesses and operations and his background in finance and audit give him the ideal skills to step into this important new role for the Group."