Guylian is helping consumers stay in control of their portions, with the launch of a brand-new chocolate block.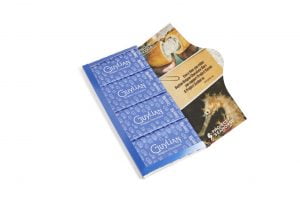 Recent research shows that 67% of people prefer the portion control benefit of the individually wrapped bars.
Guylian is taking this preference seriously, by introducing small, single wrapped Belgian Chocolate blocks.
The new innovation includes a range of four premium varieties of individually wrapped mini blocks blocks (4 x 25g) made of Belgian Chocolate, with 100% cocoa butter, available in Creamy Milk, Premium Dark 72%, Hazelnut and Premium Dark 72% with Raspberry.
"Our R&D and marketing team have identified more premium, more indulgent, more sustainable and more healthy chocolate products as they key chocolate category trends, and we have used this insight while developing for our brand strategy to grow our Guylian brand every day," says Managing Director of Guylian, Mieke Callebaut.
Sustainably sourced
Guylian supports both Project Seahorse and Project Cocoa.
Project Seahorse supports the conservation of coastal marine communities.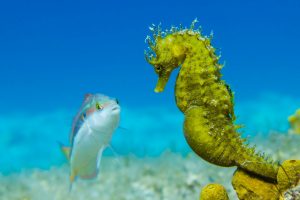 Project Cocoa commits to improving the lives of cocoa farmers, their productivity and reducing their environmental impact.
The new individually wrapped Guylian bars allow for a 75% reduction of the CO2 footprint per 100g, compared to a standard aluminium foil packaging.
Additionally, the new Guylian Belgian Chocolate bars are made out of 100% sustainable cocoa. This is Guylian's first step to reach its ambition to use 100% sustainable cocoa by 2025.
The team at Guylian adds that 99% of its products are palm oil free.
Due to the bars being individually wrapped, the chocolate is kept fresh and convenient.
The new portion controlled Guylian chocolate bars are available at your local IGA and other participating independent retailers for $4.50.
For more information, visit guylian.com.