Plant-based foods have absolutely exploded in the last couple of years, but for some, it's still a struggle to find a plant-based alternative that they love.
At least, this was the story for Bree Gaudette, co-founder of Hello Friend Foods.
Ms Gaudette says that after not being satisfied with the options on the supermarket shelves in 2015, she went home to begin mixing up her own version of a plant-based cheese.
"I had no formal chef training but heaps of persistence, so I worked in a café kitchen during the day and experimented in my own kitchen at night," she explains.
"After trialling and failing many times over, I was able to create the product that I couldn't find on shelves."
One day, Ms Gaudette called an Uber – little knowing, that she was about to meet her future business partner, Matthew Ronalds.
"Matthew picked me up as a passenger while he was driving for Uber.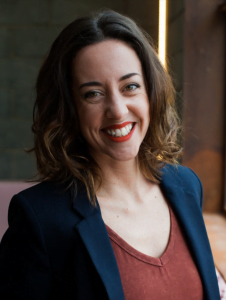 "We became fast friends, and when I asked him if he wanted to start a vegan cheese business with me, he enthusiastically agreed."
Ms Gaudette manages the social media and customer relations, while Mr Ronalds uses his skills in spreadsheets and systems to figure out how to create the back end and maintain the business.
Hello Friend Food launched in 2018 and supplies both vegans and non-vegans with hand-made cheese from their commercial kitchen in Cheltenham, Victoria.
Mr Ronalds says: "We supply retailers, cafes and caterers with premium vegan cheese. We also sell directly to customers from our online shop, which has allowed us to continue to service our community all over Australia during the ongoing Covid-19 crisis."
Their products are free from lactose and palm oil, without gluten or nuts – which is what sets them apart from other vegan, nut-based cheeses.
Growing the Hello Friend Food revolution
Hello Friend Foods has begun an equity crowdfunding campaign through Birchal.
Robin Holt from Birchal says: "The dairy-free products industry is booming and showing no signs of slowing down. Hello Friend Foods' products fit perfectly in this market and we're so very excited to offer this opportunity to Australian investors.
To register interest in investing, please visit: birchal.com/company/hellofriend.
Visit the Hello Friend Food website to learn more about their offerings.