Bega Cheese has launched a new range of spreads under the brand name Leo Coco.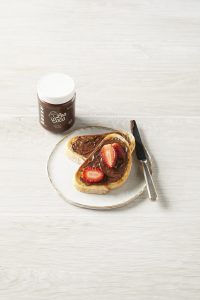 Crafted in Belgium, Leo Coco introduces a new "rich and decadent" range of spreads to Australian supermarket shelves. It's available in the variants of Hazelnut & Cocoa Spread, White Choc & Hazelnut Spread, and Dark Choc Spread.
"We're thrilled to be offering Australians a new range of delicious spreads that we hope will tantalise their tastebuds," says Bega Foods Marketing Manager Spreads Jacqui Roth. "We have a feeling that the family will be racing to be the first to the jar of Leo Coco."
The Leo Coco range can be found exclusively in all Coles stores, as well as on Coles online, from this month.