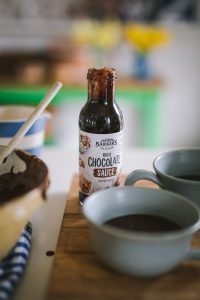 Barker's New Zealand welcomes a sweet new range of treats to their family.
The team are launching a range of Dessert Sauces, with flavours including Rich Chocolate Sauce, Butterscotch Caramel Sauce and Luscious Strawberry Sauce.
"We are excited to launch the Dessert Sauces range that will enhance baking, desserts and treats," says Head of Innovation and Development at Barker's New Zealand, Kim Whitman.
"We wanted to create delicious Dessert Sauces that everyone can indulge in, without worrying about nasties such as added preservatives, artificial colours or flavours."
Not only are the Dessert Sauces rich in flavour, but the packaging comprises of a recycle glass bottle, with hand-drawn label illustrations.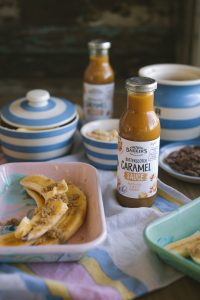 Touching on the specific ingredients used, Ms Whitman says: "Using quality ingrdients like cocoa and condensed milk for the Rich Chocolate Sauce and real strawberries for the Luscious Strawberry Sauce brings to life the classic flavours that Australian families know and love.
"These versatile pantry staples are set to become a new favourite for Australians of all ages to enjoy."
Rich Chocolate Sauce
This flavour is made from rich cocoa and condensed milk, with the team suggesting to use with anything from an ice cream sundae to dessert fondue, shakes, churros, and so much more.
Butterscotch Caramel Sauce
The sauce is a sticky richness of caramelised brown sugar and golden syrup, and set to transform puddings, baked apples, slices, pancakes, just to name a few!
Luscious Strawberry Sauce
Made with 45% of real strawberries, the sauce has big berry chunks creating a great topping for summer. The team suggest recreating the iconic banana split, topping with frozen yoghurt, homemade smoothies, healthy snacks and fruity breakfast bowls.
The Rich Chocolate Sauce and Butterscotch Caramel Sauce is available from Coles Supermarkets, with the whole range available at Woolworths Supermarkets, for an RRP of $5.00.
To view more recipe ideas, visit the Barker's NZ website.