ALDI Australia won 2018 Retail Employer of the Year at the Australian Retailers Association (ARA) Australian Retail Awards last week.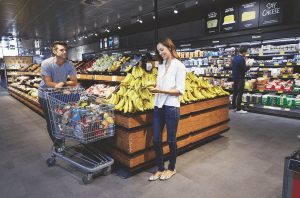 The company, which won the same title last year, says the win matters because it recognises the importance ALDI places on its people.
To be in the running, ALDI says it had to demonstrate a strong track record across a range of areas. These areas include staff education, training and development, internal communication, community support programs, and corporate social responsibility. The company also paid tribute to its in-house training and development team, ALDI Academy.
Not only do its employees "enjoy competitive remuneration, excellent work-life balance, and high degrees of responsibility", ALDI says, but they also get every opportunity to grow and develop, both professionally and personally.
Look to support local manufacturers who have the innovation and design capability to accelerate your production rather than paying inflated international prices for your machinery.
Read More
The other winners
ARA Executive Director Russell Zimmerman says award winners truly encapsulated the authentic characteristics required to triumph in the industry.
"As online and global markets continue to challenge the retail industry, the variety of small, medium and large retailers capturing this year's award titles showcases the diverse and extraordinary talent we have in Australian retail," he said.
"Every year, the retail awards judging process gets harder. This year's winners are no exception. These remarkable retailers truly are a testament to the vibrant and progressive industry we're in today."
National Retailer of the Year: PETstock.
Store Fit-Out of the Year: Pickings and Parry Group.
Leader of the Year: The Party People.
Online Retailer of the Year: The Party people.
Retail Innovator of the Year: Battery World & Beer Cartel.
Franchise Chain of the Year: Battery World.
Excellence in Retail Marketing: Sportgirl's 'Be That Girl' campaign.
Excellence in Customer Experience: Brava Lingerie.
Independent Retailer of the Year (1 store): Simply for Strings;
(2-5 stores): The Party People; (5+ stores): Spoilt Gifts and Homewares.
Young Retailer of the Year: Louise Stephens (On the Run (OTR), Peregrine Corporation).