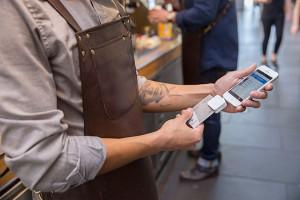 Under a partnership between American Express and the San Francisco-based financial services company, Square, businesses in Australia are poised to be set up with "easy, mobile and low-cost" technology to process card payments through the Square Reader payment system.
Square Reader, which retails for $19, plugs into compatible mobile devices such as smartphones and tablets.
The partners say that, due to Square Reader's low cost and simplicity, it is anticipated it will have enormous appeal among small businesses, especially those that have not accepted card payments.
Accepting American Express transactions through the Square Reader will cost the same rate as all other credit and debit cards, with no additional monthly fees or paperwork for a business.
"American Express believes it's critical to be at the forefront of seamless and innovative payment solutions and the Square Reader represents a fantastic new payment innovation making card acceptance even easier for all types of business," American Express Global Merchant Services Vice President Daniel Parsons said.
Square Australian Country Manager Ben Pfisterer says that with the launch of Square Reader, Australian business owners can start accepting card payments via one low rate across all card types, without long contracts or hidden fees.
"Paired with a powerful ecosystem of products from integrated card payments to a powerful point of sale, analytics, reporting tools, inventory management, online invoices and digital receipts, using Square can help businesses start, run and grow," he said. "Square is excited to open up American Express acceptance to more businesses across Australia."
American Express has a partnership with Square in markets around the world, including the US, Canada and Japan where the Square Reader has already launched. In the US, the device is claimed to have proved popular with independent sellers that want a simple and low-cost alternative to a traditional payment terminal.