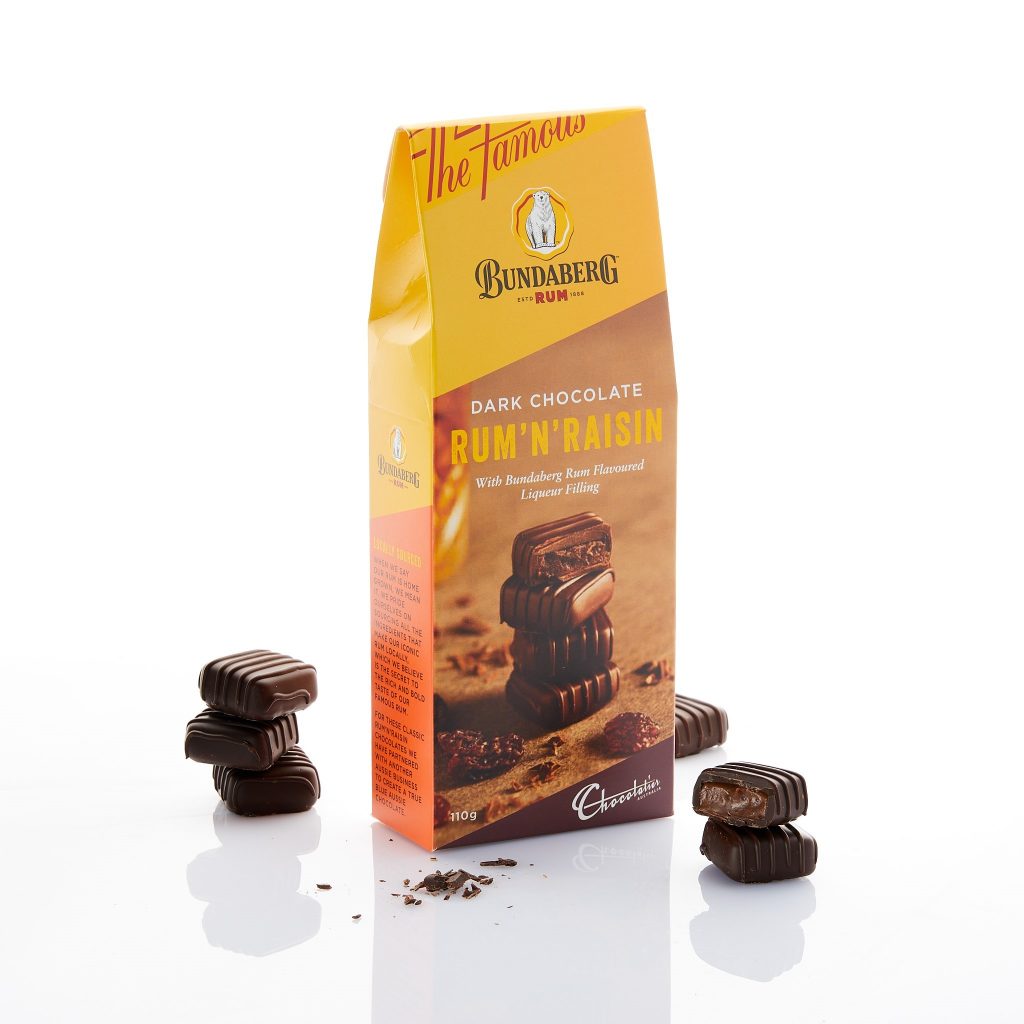 Fashion, lifestyle and FMCG licensed brand extension agency Asembl has introduced chocolate collaborations on behalf of Pimm's and Bundaberg Rum for the upcoming festive season.
Pimm's has come together with Chocolatier Australia for what is being promoted as this summer's perfect chocolate gift: Pimm's No. 1 mixed with "fresh citrus flavours" in Chocolatier Australia's "creamy" pure milk chocolate.
For a "match made in Bundaberg Rum and dark chocolate heaven" is the Bundaberg Rum 'Rum N' Raisin' chocolate gift pack: "delicious" Chocolatier Australia chocolate filled with a Bundaberg Rum-flavoured liqueur.
Both chocolate collaborations are exclusively available at Woolworths stores across Australia, retailing for $8.