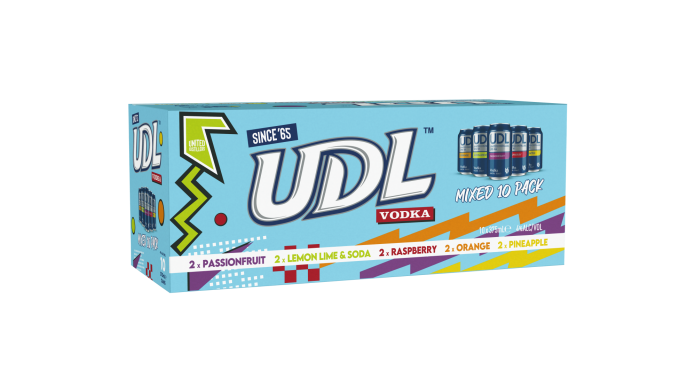 A pre-mix beverage that many Aussies are familiar with, is throwing it back with an old school makeover.
The new-look UDL will 'bring the best of the past with a bright, retro redesign across their range of flavours'.
The team at UDL have noted the recent spike in scrunchie sales, and raised them an old school, vibrantly-coloured design.
'As Y2K fashion begins to trend, it's hard not to feel a little nostalgic (and apprehensive for the return of low-rise jeans).'
The flavours include Passionfruit, Pineapple, Watermelon, Orange, Raspberry, Green Apple, Mixed Berry Zero Sugar and Lemon Lime & Soda, Tropical, Strawberry Lime Zero Sugar.
For those who have difficulties deciding, the newly-launched mixed pack includes five different flavours.
UDL is available in 375ml cans and is on shelves in all leading liquor stores across Australia. It's RRP is $24.99 for a 6-pack, and $37.99 for Mixed 10-pack, 4% ABV, 1.2 STD drinks per can.