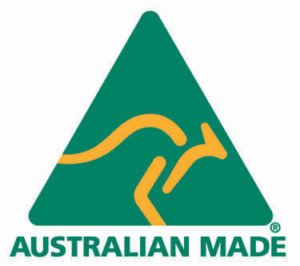 For three decades, the Australian Made, Australian Grown logo has helped businesses promote and consumers easily identify genuine Australian sourced products and produce.
The anniversary was formally recognised at a major business dinner in Canberra – at which Prime Minister Malcolm Turnbull was the guest speaker.
The logo was launched in 1986 by then prime minister Bob Hawke to encourage Australians to buy genuine Australian products and produce. It is now used by more than 2,600 business and appears on more than 16,000 products sold in Australia and around the world.
Over the past three decades, the logo has achieved some important milestones – including the introduction of the Australian Grown descriptor in 2007 and the incorporation of the logo this year into the Government's new food-labelling scheme, under which it will be seen on the labels of nearly all Australian food products by the time the new scheme becomes compulsory on July 1, 2018.
The logo, which is universally recognised (by 98 per cent of shopper survey respondents) and trusted (89 per cent), also features heavily in export markets, particularly throughout Asia where consumers are interested in Australia's enviable reputation for safety and quality. Australian Made Campaign Limited (AMCL) says the logo helps establish that immediate connection to Australia.
AMCL CEO Ian Harrison says the logo has been great for business and consumers and continues to play its pivotal role.
"Manufacturing products and growing produce locally still underpins our community," he said. "Buying Australian means reinvesting in that community and this helps to create employment opportunities and wealth."
During the logo celebrations at the Australian Chamber of Commerce and Industry dinner, Mr Turnbull was presented with a package of limited-edition Australian Made Coopers Vintage Ale.