Don't be scared of automation's relentless march. Industry 4.0 is really just smart manufacturing.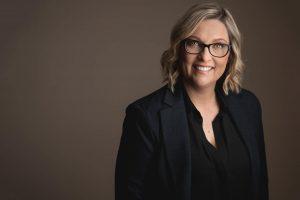 By Positiv Director Rene Rose.
Humans have had a fascination with robots and automation for the longest time.
I remember watching Star Wars and R2D2 as a child and thinking that the future was going to be clinical, cold and filled with small robots whose heads could spin all the way around. I would have to take pills instead of real food because they would have all the nutrients I needed to survive in space as my planet was barren. It was interesting that these robots had the shape of a vacuum cleaner, but be that as it may, there was no doubt in my mind that the future felt like a rather scary place in which there was no home for people on planet Earth.
Fast forward to 2020 and the future has arrived. Thank goodness it didn't turn out like a Star Wars movie. It's alive with vibrant innovations and big ideas which sweep across the continents and set our imagination on fire. People are inspired to seek out solutions to make the future sustainable. We have robots that look nothing like tin vacuum cleaners and do the most amazing things. We have automated processes to deliver hundreds of items a minute while being sorted and packed by size, colour, shape and weight. We have robots that work alongside people as co-workers doing the boring or dangerous tasks that we as humans don't want to do. The future isn't clinical or sterile. The future is pretty marvellous and it's still unfolding.
There are those who resist change and fear technology. Industry 4.0 came along and many of us (myself included) were still baffled by the idea of a world wide web that existed out in the cloud and where we could find the answers to just about anything. Industry 4.0 has been talked to death, but we finally understand that it's really just smart manufacturing: getting information from our production lines and using it to make better decisions about our business and meet the demands of the market. Our manufacturing is developing alongside the sophisticated demands of our ever evolving customers.
The world has become more complex. Consumers have more choice. They're thinkers with a conscience and an attitude towards sustainability and wellbeing. Take healthy living as an example: we have the ketos, the vegans, the Paleos, the vegetarians and more. How do you cater for this constantly progressing customer base? Automation! It's the only way to adapt your production to be flexible and fast enough to meet these needs.
Some believe automation is costing jobs. The truth is automation creates jobs. It increases production and this requires more people to manage the upstream and downstream processes of this growth. A company should in fact be making more profit through automation, which means people can earn better salaries, be trained for better jobs and have their skills developed in areas more useful to the business.
If ever there was a time for automation, it's now. COVID-19 has led to toilet paper, hand sanitiser and non-perishables flying off the shelves in a scurry of panic. Manufacturing should be thriving on automation to get the goods to the truck and onto the shelves before you can say, 'Sorry, one pack of toilet paper per customer please'.
During these times I bet there are many manufacturers wishing they'd been quicker to implement their Industry 4.0 strategy and that they were able to run a lights-out operation right now.
Automation is here to stay. It's going to develop and evolve with us according to our ever increasing wants and needs. We're intrinsically linked and our desire for 'more' and 'better' will ensure that automation keeps intriguing us and fuelling our imagination. Here's to more innovation, more sustainability and more automation!
About Information
With a fistful of experience gained in the advertising and marketing sector, Rene landed a job as a marketing manager at a multinational gear drive solution company. It didn't seem like the dream job, but it became the love of her life. She worked her way up the ranks and in 2015 started her own company, Positiv, specialising in marketing for the manufacturing sector. Positiv takes care of large multinationals and local manufacturers.