Barilla has changed the look and feel of its packs, removing the plastic window from its blue box range.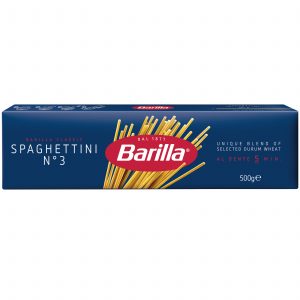 This update, which also coincides with the brand's 145th anniversary, is expected to reduce approximately 126,000kg of plastic annually worldwide.
The packaging is made from virgin fibre paper sourced from "responsibly managed" forests. The removal of the soft plastic window means the entire pack is now 100% recyclable.
"A significant part of Barilla's commitment to a more sustainable world is the packaging we use for our products," says Barilla Brand Manager Mette Jorgensen.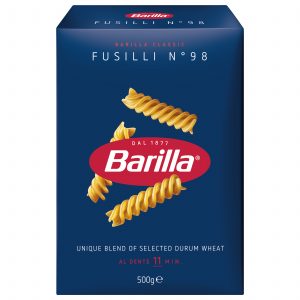 "We know that for years consumers have loved seeing our iconic blue box pasta on shelf with the plastic window, but it is our responsibility as a global brand to take a step forward for the environment, reducing this unnecessary plastic waste."
The new packaging also features a redesigned identity with a fresh and modern logo and colour scheme.
"Consumers know our familiar blue box range means quality, perfectly al dente pasta every time," says Ms Jorgensen.
"With our new plastic-free packaging, we are taking a significant step forward in our sustainability journey and making it easy for our consumers to reduce their impact on the environment too."