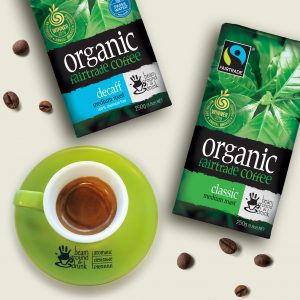 Bean ground & drunk has been crowned a winner at the 5th Annual Awards for Organic Excellence in Canberra.
Described as "certifiably original and incredibly quirky", bean ground & drunk is claimed to be the first Certified Organic coffee in Australia.
The Annual Awards for Organic Excellence are dedicated to showcasing industry leaders and honouring champions in the organic space.
Bean ground & drunk triumphed as "2019 Gold Champion Australian Certified Organic Non-Alcoholic Beverage of the Year".
Look to support local manufacturers who have the innovation and design capability to accelerate your production rather than paying inflated international prices for your machinery.
Read More
Following the announcement, the roaster received a custom-made 22ct gold-plated bud logo. This replicates the certification symbol consumers look for when choosing certified Australian organic products.
24 medals – and counting
Quality roasted and packaged by established coffee roaster Bean Alliance Group, bean ground & drunk has been served in 'hipster cafés' since 2003 (pre-dating the hipster trend by nearly a decade) and is on supermarket shelves across Australia.
Claiming dozens of industry awards, the roaster is a recipient of no fewer than 24 medals at the recent Golden Bean Awards. It was also nominated with back-to-back finalist titles from Australian Certified Organic for "Business of the Year".
'Pleased as punch'
Located in the heart of Melbourne, employing more than 60 dedicated people and with almost 40 years' experience – including credentials in sourcing, profiling, blending and roasting coffee – the roaster says the whole team is "as pleased as punch!"
Founder/creator of the brand and Director of Marketing Susan Castle said: "We're so pleased and proud. It's a tremendous achievement in the organic industry that is highly regarded, and highlights our continued commitment and sustainable approach in the organic marketplace."
Bean Alliance Group says it continues to roast and package bean ground & drunk Certified Organic and Fairtrade coffee, and to lead the industry.
The range in classic, decaf and espresso is nationally available on shelf in Woolworths, Coles independents supermarkets, speciality and organic stores.