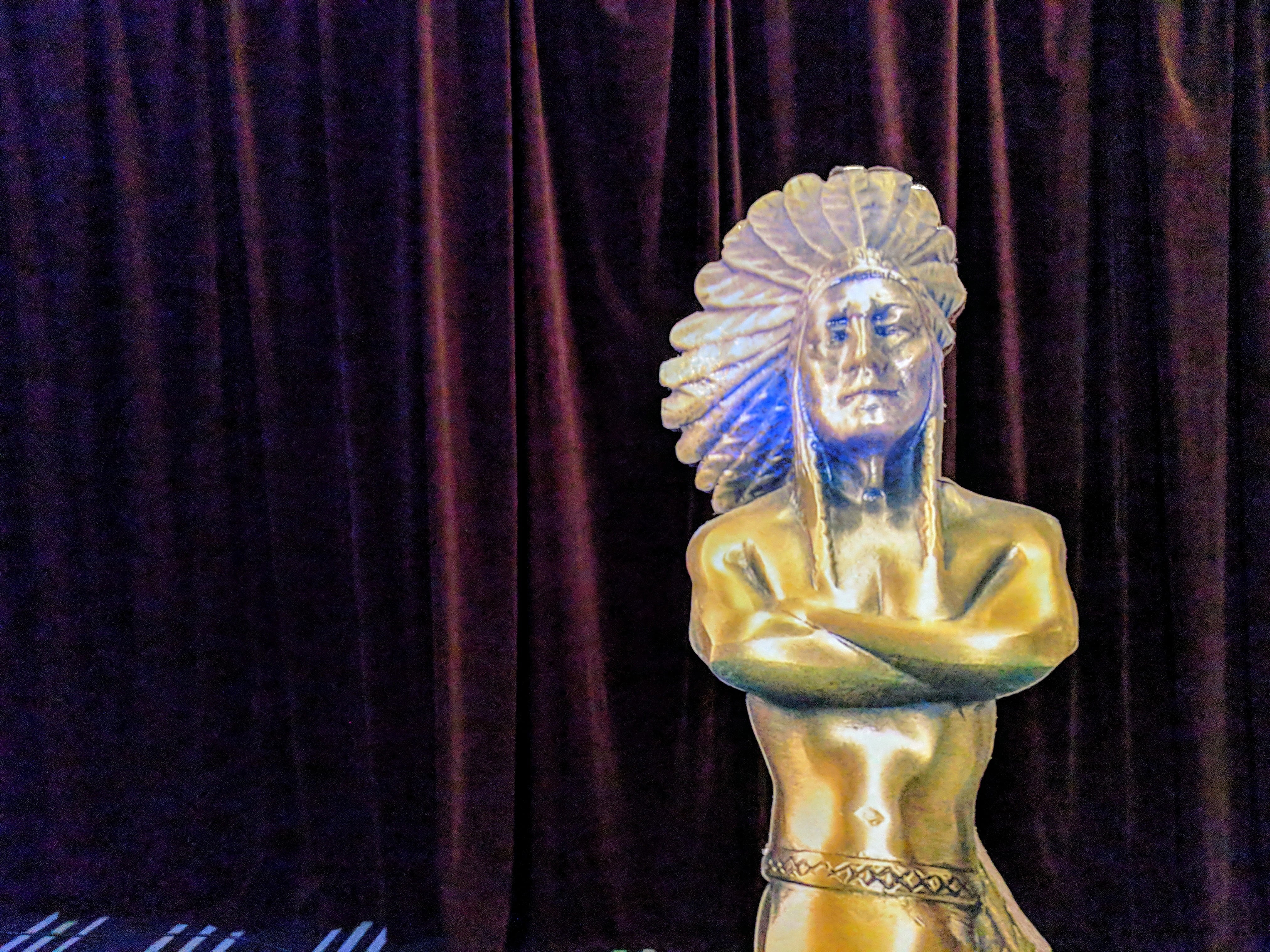 Fonterra Australia and Nestlé were among the big winners at the prestigious Shop! (formerly POPAI) 2018 Marketing at Retail Awards in Sydney last night, with a host of grocery, convenience and liquor brands taking out major prizes.
Fonterra Australia took home Gold for its Ideal Chiller campaign with The Xine and Hussmann, and Silver for its Next Generation In-Aisle Fridges with Clemenger BBDO and Parmalat in the Grocery (Food) – Temporary category.
In all, Ideal Chiller received three Gold on the night, also including Category Management Store Design; two Silver and one Bronze.
Bronze in Grocery (Food) Permanent was won by ID POP's Pringles Gravity Fed Unit for Kellogg Australia.
Grocery (Food) Temporary was taken out by Nestlé's Nutritious Snacks 2017 Aussie Faves NDP with Store Display Global, followed by the Red Bull Smile Like Dan campaign by Extravert and OPG Global with Silver; and Fonterra, APR Creative and General Mills' Mexican Made Easy Collaboration taking Bronze.
In Grocery (Non-Food), POP This POP That took home Silver for Energizer Mixed 4-way; while Bronze went to Unilever's Lynx Gold Reinventing the Wheel by Konca Minolta.
The Petrol, Convenience and Route category was won by Conversion with Allprint Graphics for Going Natural: Disrupting the Energy Drink Category for Frucor Suntory; Silver went to Kettle Popcorn Cups by Orora Specialty Packaging for Snackbrands Australia; and Bronze to 7-Eleven Cookies N Kreme by Active.
Sustainability has also been a focus of FMCG businesses in 2018, with FMCG brands dominating the Megara Environmental Stewardship Award. StylePrint and Blackdog won this category for the Woolworths Ice Cream Van, while Orora Specialty Packaging's Ferrero Kinder & Pralines Easter 2018 Basket was runner up.
After a quieter 2017, Health and Beauty this year saw a resurgence. Gold prizes went to Revlon's Youth FX Floor stand by POP This POP That in Temporary, and to EDA's Bvlgari Travel Retail System for Permanent.
Treasury Wine Estates shone, winning Gold in the Temporary Liquor category for its 19 Crimes First Choice launch, while Geometry and Lion were Awarded Silver for their Iron Jack Ute Display and Orora Specialty Packaging was handed Bronze for The New McWilliam's Wine Range.
Record year for Awards
The annual Shop! ANZ Marketing at Retail Awards recognise and reward best practice, innovation, and excellence in retail and shopper marketing across Australia and New Zealand. Now in their 20th year, the Awards span 22 categories, covering physical display (both permanent and temporary) and shopper experience.
2018 is the Awards biggest year ever, not only attracting a record number of entries at 222 (65 more than 2017), but also the highest standard right across the board.
Shop! ANZ General Manager Carla Bridge said she was blown away by the quality of entries, with the 2018 competition incredibly tight.
"While every year has stand-out entries, this year our Awards program was especially competitive, owing to the high calibre of the campaigns submitted," Ms Bridge said.
"There was a noticeable lift in the standard of entries right across the board, in most categories there were several worthy winners, however, we were only able to Award Gold, Silver and Bronze in each category," she said.
"We've seen a surge in popularity towards the non-traditional Shopper Experience categories. With the more traditional Physical Display categories remain as strong as ever, 2018 has really been a tipping point for newer disciplines such as Digital and Experiential."
To achieve Gold, Silver and Bronze Awards, entrants must hit set scores – in the case that a score is not met in any particular category for that year, no prize is awarded.
Myer's Santaland by Active and IdeaWorks by Y&R won the Tom Harris 2018 Marketing at Retail (Best in Show) prize, as well as Best Shopper Experience, and Best Design & Innovation.
Best Display went to Star Wars: The Last Jedi, by Spark and Ainbow for The Walt Disney Company.
To view the 2018 Shop! Marketing at Retail Awards entries and images, visit the Shop! website, www.shopassociation.org.au.