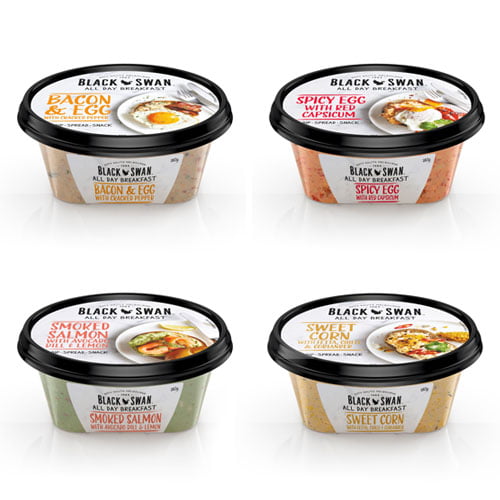 New All Day Breakfast range from Black Swan aims to bring the tastes of the weekend to the weekdays with four breakfast-inspired flavours.
The All Day Breakfast range is available in: Bacon & Egg with Cracked Pepper; Smoked Salmon with Avocado, Dill & Lemon; Sweet Corn with Feta, Chilli & Coriander; and Spicy Egg with Red Capsicum.
The versatility of the range means that it can be used as a dip, spread and snack, and a base to which to add other ingredients, such as eggs, rocket, avocado, tomato and mushrooms.
Black Swan's All Day Breakfast range retails for $4.99 a tub and is available at major independent supermarkets.