Bundaberg Brewed Drinks is collaborating on the first ever ginger research and development program.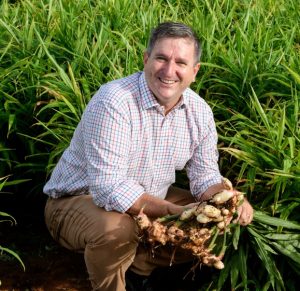 According to the company, the study – in collaboration with CQUniversity's Institute for Future Farming Systems – will advance the brand's knowledge of ginger-growing techniques and help them to continue to provide consumers with the best-tasting ginger beverages.
The study comes at a time the company says is seeing continual growth in consumer demand for ginger. Ginger ranked in the top 10 trending searches in Google's '2017 Beverage Report' and, specific to craft soft drinks, is the most sought-after flavour, growing five times that of the category.
"This innovative research study will allow us to optimise our growing techniques and expand our knowledge to both continue to produce the best-tasting ginger beverages in the world and help to attract larger-scale growers to the ginger industry," Bundaberg CEO John McLean said.
Bundaberg says the 12-month research program is focused on the development of unique growing techniques and the investigation of the impact of varied agronomic practices and environmental conditions on the compositional characteristics of ginger. It is the first program to focus on processing-grade ginger and the complexities of large-scale production.