The general instinct within most Aussies over the last couple of months has been to promote good and spread positivity – whether it be in essential services, staying at home or co-operating with the social distancing restrictions.
Cadbury would like to acknowledge the generous Aussies going the extra mile by giving away one million chocolate products in hopes to encourage the continuation of said generosity.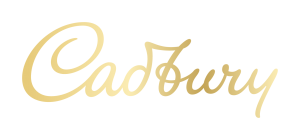 Cadbury will acknowledge its own team members for their hard work, as well as over 60 community groups and businesses, with chocolate deliveries as a small token of gratitude.
Some of these groups include Deliveroo Ride partners, The Royal Children's Hospital, Disability Services Australia and Kimberly-Clark.
Additionally, Cadbury will facilitate acts of generosity, delivering chocolate to thousands of promotion winners to share with a friend, colleague or family members that they have nominated for going the extra mile.
Nominations opened on Cadbury Australia's Facebook page from 7pm 17 June.
"Recent events demonstrate that there really is a glass and a half in all of us," says Director of Marketing for Cadbury ANZ, Paul Chatfield.
"It's not about grand gestures, but about the small acts of kindness which so many Australians have shown. True to this spirit, we hope to shine a light on some of the unsung heroes who go the extra mile each day."
The 'Generous Aussies' campaign will see one million Cadbury products gifted as a small gesture for Cadbury, applauding all Australians who have been, and continue to look out for one another.
For the full terms and conditions, please visit the Cadbury Australia Facebook page or bit.ly/2UP4kW5