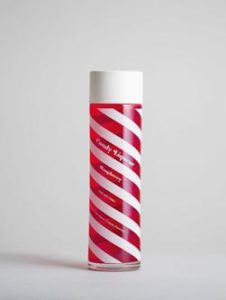 Barely six months after its launch, Candy Liqueur Raspberry Made with Vodka has taken out a silver medal at the prestigious International Wine & Spirit Competition in London and gold and bronze medals at the China Wine & Spirit Awards in Hong Kong.

The product is the brainchild of Matthew Fraser, who managed restaurants, nightclubs and bars for more than 20 years. Experimenting with the flavouring of vodka, he created a new taste sensation using candy. It consistently sold more than anything he had on the bar shelves, and so The Candy Liqueur Company was established.
Mr Fraser joined forces in 2014 with long-time colleague and friend Darren McCosker. They needed a method that would allow large-scale production, so they approached the food technology facility of the Queensland Department of Agriculture & Fisheries at Coopers Plains, who contracted FoodStream to assist with the product development.
Scale-up to commercial production and ongoing support is being provided by FoodStream Associate Gordon Young and production is contracted to Hunter Distillery in NSW.
Mr Fraser says winning the medals has confirmed the initial grassroots reaction to Candy Liqueur.
"It was enthusiastically received at its launch at Queensland University and is now being stocked by retailers in three states," he said. "The sales across the nation have been achieved in just six months via word-of-mouth referral and personal tasting experience."