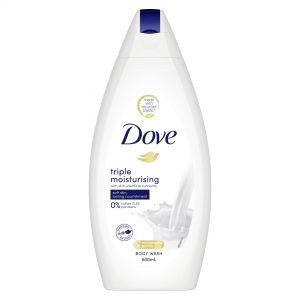 As part of the launch of its new Positive Beauty vision and strategy, Unilever has announced that it will eliminate the word 'normal' from all of its beauty and personal care brands, including Dove, Lifebuoy, TRESemmé, Simple and Sunsilk.
The removal of the word, 'normal' from their packaging and advertising reportedly falls under a broader commitment to ending discrimination in beauty and championing inclusion – a new era of beauty that is equitable, inclusive and sustainable for the planet.
It is seen as one of many steps that Unilever are taking to challenge narrow beauty ideals, as they work towards helping to end discrimination and to advocate for a more inclusive vision of beauty.
"We know that removing 'normal' from our products and packaging will not fix the problem alone, but it is an important step forward," says President Beauty and Personal Care Sunny Jain.
"It's just one of a number of actions we are taking as part of our Positive Beauty vision, which aims not only to do less harm, but more good for both people and the planet."
Additionally, Unilever is committing to not digitally altering a person's body shape, size, proportion or skin colour in its brand advertising, and says it will increase the number of advertisements portraying people from diverse groups who are underrepresented.
"We recognise that images portraying a certain kind of beauty affect all of us – men, women, children and, people of all ages and ethnicities," says General Manager of Beauty Personal Care and Homecare, Unilever Australia and New Zealand, Markus Redhe.
"Australia is one of the most diverse countries in the world, and it is important that the language we use on our popular products, such as Dove, Lifebuoy, TRESemmé, Simple and Sunsilk, reflects our diverse customer base, as well as our values as an inclusive brand.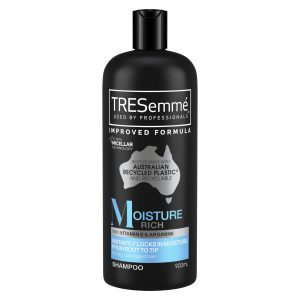 "With hundreds of thousands of Australians using our beauty and personal care products every day, and even more seeing our advertising, our brands have the power to make a real difference to people's lives.
"As part of this, we are committed to tackling harmful norms and stereotypes and shaping a broader, far more inclusive definition of beauty."
Driving positive change
According to a statement released by Unilever, the decision to remove 'normal' from their packaging and advertising is just one action with the set of three commitments they have made to create real and measurable impact.
The three commitments include:
Taking action through their brands to improve health and wellbeing, advance equity and inclusion, reaching one billion people per year by 2030.
Helping to protect and regenerate 1.5 million hectares of land, forests and oceans by 2030.
Supporting a global ban on animal testing for cosmetics by 2023.
"Every day, we see and hear messages about how to 'fit in', how to be included in very narrow definitions of what is 'normal'," says President of the International Centre for Research on Women, Sarah Degnan Kambou.
"In order to champion equity, we need to challenge these restrictive 'norms' and create societies and communities that celebrate diversity – and the unique qualities and ideas that each person brings.
"Beauty is no exception. We look forward to seeing Unilever advance these commitments and hold themselves to the high standards they have set out before them."