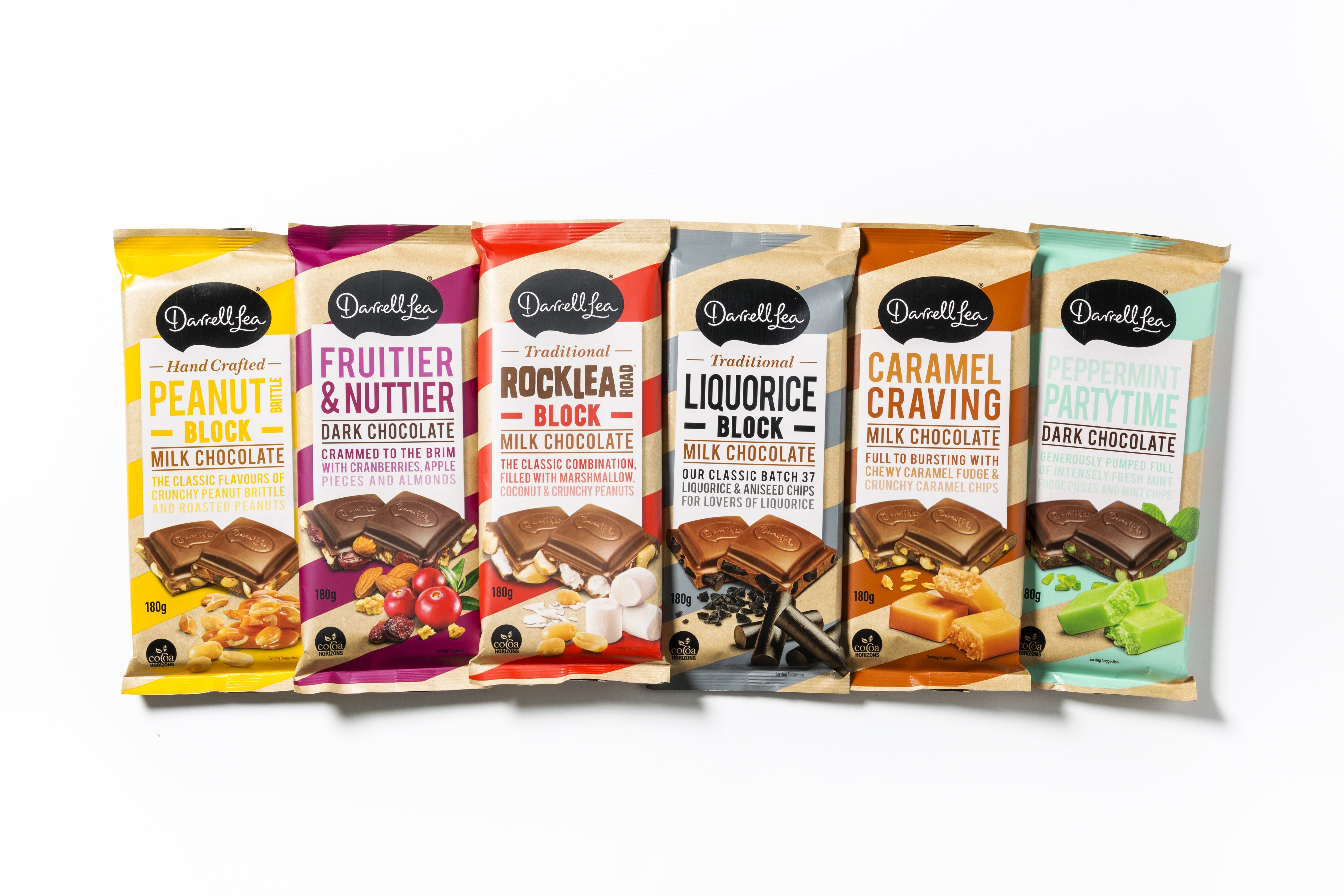 Darrell Lea says its "taking on the biggest names in chocolate" by releasing a new range of blocks.
The confectionary company says it's the first major chocolate launch in its 92-year history.
It's also taken some of its most well-known products, such as Rocklea Road, Batch 37 Liquorice and Peanut Brittle, and wrapped them in chocolate.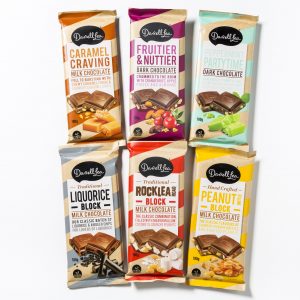 The range comprises six varieties:
Rocklea Road
Liquorice
Peanut Brittle
Fruitier & Nuttier
Peppermint Partytime
Caramel Craving.
New chocs on the block
Darrell Lea CEO Tim York says the company was keen to turn its confectionary products into blocks of chocolate.
"We make some of Australia's favourite confectionery products," he said. "We knew these would translate perfectly into a block format. We also thought we could improve on a few great flavour combinations – so we did.
"It's time the confectionery aisle got a shake up and we're excited to be doing it. There has been a lack of well-made, quality products that are exciting to eat.
"We're predominantly a liquorice business, which has dabbled in chocolate. But we plan to change that. Darrell Lea is now well and truly in core chocolate territory and it's a thrilling place to be.
Made in Australia, sustainably sourced
Darrell Lea says its blocks are "proudly made in Australia and using 100 per cent sustainably sourced cocoa". They also support the Cocoa Horizons program, which aims to improve quality of life for cocoa-farming communities.
RRP $5 per block.