Coles coffee sales "soar" amid Covid-19 as Aussies switch to café quality coffee at home to reap "major savings."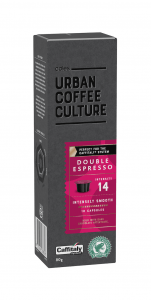 Coffee drinkers across the nation are "saving thousands" by making the switch to Coles' coffee range, bringing ethically sourced, Melbourne-brewed café quality coffee to the comfort of Aussie homes at an "affordable" price.
"The global pandemic has seen coffee sales "soar" at Coles since March with coffee capsules increasing by more than 50%, pure coffee (beans and ground) swelling by almost 30%, coffee mixers rising by 20% and instant coffee up by 10%," according to Coles, "proving that customers are looking for that quality cup of coffee at home."
Over the past 12 months, Coles has sold 16 million kilos of coffee, with Victoria – the coffee capital – leading the way consuming 3.7 million kg followed by NSW [3.5 million kg], Queensland [3.2 million kg], WA [1.5 million kg], SA [1.1 million kg] and Tasmania [350,000 kg].
To meet Australia's growing demand for coffee, Coles has partnered with one of Australia's most established and loved brands, Suntory Coffee, to expand its Urban Coffee Culture range, providing affordable and locally-roasted coffee with a wide range of blends and recently launch an exclusive DALEY ST range, offering a premium café style coffee specifically created to be enjoyed at home.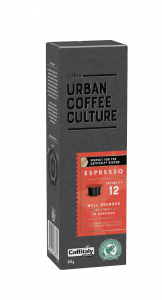 "Since the nationwide lockdown came into play in March this year, Coles Own Brand coffee sales have soared by 48% and continues to grow at over twice the rate of the total category," Coles said. "This trend demonstrates that Australians are seeking affordability and value when it comes to their coffee grocery purchase."
When comparing the cost of an Urban Coffee Culture cup at $0.12 vs. a cup of coffee from a café at an estimated $3.00, it is claimed that the annual saving accumulated by enjoying a brew at home comes in at around $1,050.
Urban Coffee Culture researches the finest growing regions ensuring only the "best, premium" quality beans are curated. The full potential of each bean is batch roasted in Melbourne, guaranteeing the true flavour and aromas are captured in each individual bean. "The result is a delicious, quality coffee that can be enjoyed every day."
In July, the Urban Coffee Culture range expanded to include Single Origin (Ground) and Organic (Beans & Ground) Coffee, Brazil Ground & Capsules, Columbia Ground & Capsules and Organic Beans & Ground – which won a Bronze medal at the 2019 Sydney Royal Fine Food Show for its award-winning excellence.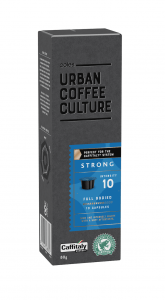 Urban Coffee Culture also offers a wide range of coffee blends in Nespresso Machine, Dulce Gusto and CaffItaly machine compatible capsules. "From decaf and medium roast, through to intense roast blends there's a delicious variety that's just right for you – including a hot chocolate capsule." Coffee syrups in vanilla, hazelnut, caramel are also available.
Following the success of the Urban Coffee Culture range, Coles partnered with Suntory Coffee to create the "sustainably sourced" DALEY ST, which is developed by experienced roasters in Preston, Melbourne. Using "high-quality," 100% Arabica coffee beans and grounds, sourced from the "best" coffee regions all over the world DALEY ST is "expertly" roasted and blended. The range offers a variety of delicious coffee flavours and aromas, including notes of chocolate, toffee and honeycomb.
Coles believes that "customers will continue to seek quality coffee experiences at home, and as Australia undoubtably heads into unchartered financial territory, value for money is going to be more important than ever."
Urban Coffee Culture and DALEY ST coffee ranges are now available from Coles nationally with an RRP of $3.70.
Capsules are Nespresso, Dulce Gusto and CaffItaly machine compatible. Both brands are ethically certified through The Rain Forest Alliance.