Coles says it's making it easier than ever for customers to find great value in store and online with the launch of its 'Great Value, Hands Down' campaign.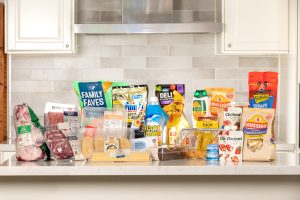 From today (30 August), the retailer will bring "immediate value" to customers by bringing down the price of more than 500 products for at least three months.
The new savings are on staple products customers buy most each week across breakfast, lunch, dinner, pets, cleaning and household products.
As part of the 'Great Value, Hands Down' campaign, customers will be encouraged to:
Redeem Flybuys points for money off their shop
Access free click-and-collect when they spend over $50
Activate their personalised Coles Flybuys offers on the go via the Coles app
Coles CEO Leah Weckert says the new campaign not only gives customers great prices through specials and discounts, but also showcases the breadth and scale of value customers can get at Coles.
"This campaign is all about making it easier for our customers to find value across the store and online. We know cost-of-living continues to be the number one concern for Australians right now so we're making our biggest investment in value for at least three years," she says.
"We've spent a lot of time over the past few months listening to our customers, our team members and our suppliers because we recognise the important role we have in helping their budgets go further.
"We've been really focused on what value means in 2023, more than 12 years on from when our Big Red Hand first made its debut. Back then, there was no click-and-collect and Flybuys offers were not at the scale they are today.
"So, just like Coles, the Big Red Hand has well and truly evolved and transformed – no longer just 'Down Down', it represents 'Great Value, Hands Down'."