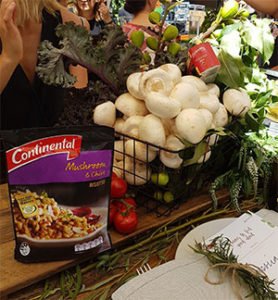 Unilever's Continental brand has teamed up with Adelaide-based technology start-up RipeNear.Me to help eliminate food waste by encouraging home cooks to use surplus produce from local growers.
The partnership is part of Continental's goal to ensure that 100 per cent of the ingredients used in its products are sustainably sourced by 2020.
RipeNear.Me says it helps users of its app – which can be found on Continental's website as well as its own – find home-grown foods that are free, swapped or sold.
Consumers can select a Continental recipe from its website and, when they enter their postcode, RipeNear.Me will identify where they can source home-grown ingredients. RipeNear.Me will also suggest recipes from Continental that make use of the ingredients.
The partnership is the result of collaboration between Continental and the Unilever Foundry, which is an entry point for tech-innovative companies seeking to connect with the multinational consumer-goods company. Unilever Foundry invited international start-ups to pitch for the partnership.
"The opportunity to partner with RipeNear.Me means our consumers can support local growers, as well as adding more real flavour to their dishes," Continental Marketing Manager Trusha Madhoo said.