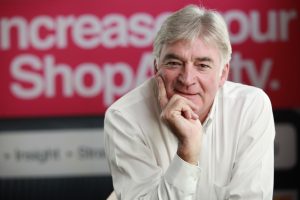 This is my first 360 article for 2021. Covid-19 has only increased and deepened the uncertainty that overshadowed 2020, making this a turbulent and anxious start to the year for many.
By ShopAbility Director Peter Huskins.
At the time of writing, the northern beaches of Sydney completed its time in lockdown and that Covid based uncertainty has grown into other spot fires around Sydney, Wollongong, Orange, Broken Hill, amongst other locations, and now includes Western Australia, Victoria and Queensland.
There's still uncertainty as to whether there will be any sort of relaxation of the rules to allow travel within and outside of various states. Or the consistency of interpretation and application between each of the states.
Or relaxation of the rules around numbers of customers and the relevant seating arrangements in foodservice outlets.
Or whether these outbreaks will be something that we have to contend with until we have Covid under some sort of control.
That control will most likely also bring further changes to the way we shop, and not just with the recent moves to online and click-and-collect. I'm talking about other changes that will be hardwired into current and future shoppers as we deal with a revolving series of outbreaks and learn more about how to best contain any Covid transmissions across the community and also individually.
It is amusing to see the accusatory and personal comments on social media about 'solutions' to Covid. These are the same people who form part of the shopping community that will have a big influence on the changing consumer behaviours.
It's been a year that has changed the way that many of these shoppers buy food, alcohol, gifts, furniture, hardware, auto and browsing for new clothes and furnishings.
Shoppers now want to buy in more Covid-secure ways to shop and above all in this very uncertain year, retailers have constantly shown how adaptable they are, deploying the digital tools and multichannel strategies that have more recently become mainstream in order to provide their shoppers with more flexible, convenient and expanded services.
I have co-written an article with ShopYou CEO Kelly Slessor on the future of shopper engagement in Retail World's January-February issue. Some of you may know Kelly from her work in the retail industry in the digital and e-commerce field or as founder and CEO of Shop You, an innovative online platform that curates your preferences and matches you with brands that suit your size, style and other tailored requirements. Kelly will bring all of her experience and skill in a must-read article that should provide an insightful start your year.
I end this 360 with an amusing photo I recently took in one of our favourite supermarkets in Sydney.
Having products on promotion to support a price perception/positioning and attracting/ tempting shoppers is one thing but taking it to this extreme is another.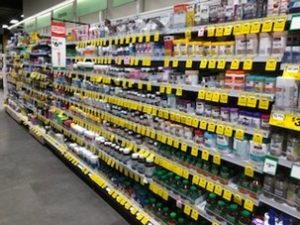 I strongly contend that this sea of tickets only confuses and confronts shoppers and only the valiant amongst us would really 'shop' that category.
And then there is the value for money question for the various suppliers that are funding this…
About Peter Huskins
Peter Huskins is a career retailer who is widely known and respected in the Australian FMCG industry. With extensive experience in department stores, DDS, liquor, and supermarkets, he has been working with suppliers and retailers developing business, category, customer and channel strategy and competitive points of difference for more than 10 years.
For more information, call Peter on 0412 574 793 or email peter@shop-ability.com.au.