By BigCommerce General Manager and Vice President of APAC Shannon Ingrey.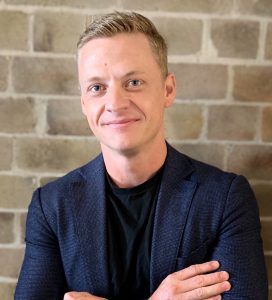 The future of retail is looking a whole lot different. Retailers need to be nimble and ensure they're investing in the right tools to survive and succeed.  
In early August amidst Sydney's lockdown and restrictions, Woolworths converted two of its Western sydney supermarkets into online delivery hubs to keep up with demand for home delivery and click-and-collect services.
As retailers wrestle with what the future of retail looks like, this move from Woolies highlights that flexibility and meeting customer needs are at the centre.
The Australian e-commerce market is expected to hit $35 billion (U.S. dollars) by 2025, and the increasing demand for online shopping, click-and-collect and faster delivery isn't likely to slow when consumers are free from lockdowns. With this shift in consumer expectations, the future of retail looks a lot different, and retailers will need to focus on being nimble with their business model and investing in the right tools and technologies to take them through the waves of disruption across the industry.
Build on what matters to consumers
The focus for retailers needs to be on building on the solutions that matter to their customers. With a lack of access to in-store shopping, consumers are now searching for the most convenient delivery option and retailers need to invest in a range of options, like click-and-collect, free delivery, or same-day delivery, in order to meet the demand.
The appetite for different payment options has noticeably increased, with retailers offering an average of 6.8 different options at checkout. When it comes to delivery 71% of Australian consumers state that free delivery is a priority rather than faster delivery. This demonstrates that while retailers don't need to offer every option, they should look at what's likely to keep their customers loyal and what will entice them away.
Consumers are also becoming more purpose-driven than ever before. While they're still purchasing, they are better prepared and going in with the intent of purchasing a particular item. As a result, it's time for retailers to enhance their digital offering. Whether it's better images, videos, or improved payment options, retailers should focus on making their digital experience as seamless and straightforward as possible.
Make it personalised
Targeting consumers with relevant, personalised cross-serves has never been more important. The rise of predetermined purchases over consumer browsing brings technology like AI, machine learning and data analytics to the fore.
Data is arguably the most valuable asset to retailers when it comes to attracting and retaining customers by creating personalised experiences. Access to data fuels the ability for retailers to identify deeper insight into buyer behaviours to better drive more targeted and relevant content to them, for both transactional purposes and general brand affinity.
At its core, personalisation means using that data to deliver a tailored retail experience; one that not only follows the consumer journey across various platforms – from website to mobile apps to social media – but is seamless and unique to their particular preferences.
The rate of social commerce purchasing has grown hugely in Australia, with 30.3% of all Australian internet users purchasing via social media in 2021. Given this, investing in omnichannel methods is now critical for retailers and social media must be part of the strategy. Social commerce enables retailers to meet the consumer wherever they are and do so in a highly efficient way. With Australian consumers spending a lot of time on social media platforms and with the increasing focus on convenience, it's critical that retailers meet their customers there.
Focus for the future
The Australian retail sector is in a vastly different position today than it was two years ago. Retailers today cannot recycle the same playbook, and the focus needs to be on building adaptability for long-term success. We have seen how quickly our circumstances can change and it's critical that retailers are prepared for anything if they are to ensure their survival. As online traffic soars, customised and memorable online experiences become a defining factor in retail success.
Ultimately, customers will be a retailer's make or break. Retailers must reach every touchpoint where their customers are and emphasise personalising shopping experiences in order to maintain brand loyalty for the long term.
About Shannon Ingrey
Shannon Ingrey is the Vice President and APAC General Manager at BigCommerce. With more than 15 years of global ecommerce experience, Shannon leads BigCommerce's APAC operations, including oversight of all local marketing and sales activities as well as working to grow the business in the region.
About BigCommerce
BigCommerce is a leading software-as-a-service ecommerce platform that enables merchants to build, innovate and grow their businesses online. With a unique combination of easy-to-use, enterprise-level features and flexibility, BigCommerce powers more than 60,000 B2B and direct-to-consumer online stores across 120 countries.