Danesita Mini Creamy Kiss biscuits are now available in Australia through Top Food International.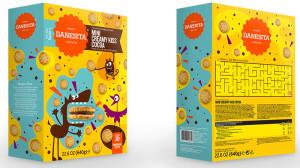 The Danesita brand is by Dancake, which has been operating in the baking industry since 1978. Dancake produces biscuits, cookies, toasts, cakes and other pastry products, with 75 per cent of sales exported to 82 countries under the Danesita brand.
Mini Creamy Kiss biscuits are marketed as "pieces of love to take in little packets" with a "small yet bombastic flavour".
The cream-filled treats are available in 640g boxes containing 16 individual packs.