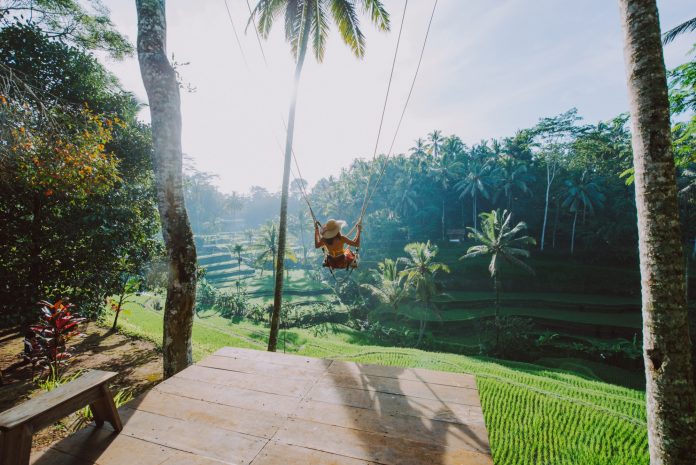 The idea of overseas travel is still in the distant future, which means popular holiday destinations like Bali, are struggling.
Families in Bali who heavily rely on tourism are struggling to purchase everyday essentials, including food, baby formula, nappies and medicine.
Australian-owned, Passage Foods is aiming to alleviate this stress and help via its initiative, Curry for a Cause.
It's an initiative that supports people of Bali through a substantial donation to Yayasan Solemen Indonesia Foundation.
"As frequent travellers to the region, we've experienced firsthand both the significant contribution Australian tourism has on the Balinese economy, and the harrowing burden on communities when this is threatened," General Manager of Passage Foods, Simon Bartram says.
"We felt compelled to make a positive difference to a country and destination that is heavily reliant on tourism."
While Government data says that unemployment rates currently sit at 7.5%, not-for-profit organisations suggest the reality is much higher. An estimated 80% of the island's economy relying directly or indirectly on tourism.
The Covid-19 pandemic has caused an 89% drop in the number of tourists travelling to Bali.
"It's important that we don't forget about the people of Bali after years of it being one of Australia's most loved tourist destinations," says Mr Bartram.
"Their economy, built on the dollars of visiting tourists – many from Australia – has been all but wiped out so this initiative is our way of offering our support, while encouraging everyday Aussies to also get on board and play their part."
100% of the proceeds from each sale of Balinese curry, go directly to the people of Bali via Yayasan Solemen Indonesia Foundation – a local Indonesian organisation whose goal is to alleviate the misery of extreme poverty.
Curry for a Cause can be purchased online and delivered Australia wide, at AusPantry.com.