Dettol launches their latest national campaign, empowering Australians in the important role we all have to play to protect tomorrow and the moments that matter through hygiene practices.
2020 has been filled with unexpected turns around every corner, with the Australian way of life being up-rooted due to bushfires, drought and the global pandemic.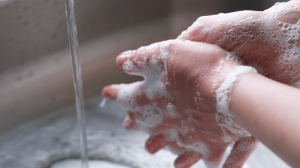 "Hygiene and hand washing has never been more important than it is now, and Dettol is dedicated to supporting all Australians in the protection of their families into tomorrow, as we have done over the last 80 years," says General Manager at RB Health ANZ, Glenn Cochran.
Dettol's new television commercial 'Protecting Tomorrow' was created by the new internal creative team, RB Studio.
The advertisement highlights the tough journey Aussies have been on since the beginning of the pandemic.
"…It's important that Australians do not become complacent with their hand washing hygiene behaviours," says Mr Cochran.
"It's critical that we continue to work together as a nation, because nothing is more important than protecting those you love, which is why we hope our new television commercial acts as a powerful reminder of the role we all must play in protecting one another and in doing so, protecting tomorrow."
The campaign launch follows a number of partnerships that the brand has executed throughout the recent pandemic, supporting those most vulnerable in the community; our elderly citizens, frontline healthcare workers, and Australians who are recommencing travelling.
The initiatives mentioned includes:
Support for Meals on Wheels
Pharmacists' Support Service Donation
Uber Australia partnership
The new creative commenced airing nationally from Sunday 28 June, 2020.
For further information, please visit Dettol.com.au/