Superior Sales Consulting's Disruption Podcast series shares the stories behind some of the biggest disruptors in FMCG. Retail World has compiled highlights from Episode 13, 'Inspiration of a Master', which interviews the doyen of the FMCG industry, Bernie Brookes.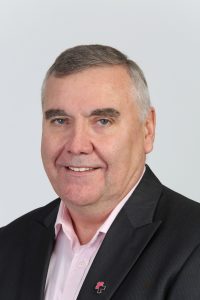 Every story has a beginning. Take us back to where you started – how did it all kick off for you?
I was born in Birmingham, England. We were known back then as, 'Ten Pound Poms', which meant we got put onto a plane and, mum and dad paid 10 pounds for the family to come out because they were trying to fill Australia. We ended up at East Hills Migrant Hostel, which was very different to the hostels today. [Back then] they were like aeroplane hangars – you shared the hangar with another family, as well as a toilet block. We were there for four or five years, until mum and dad could afford to buy [or rent] a house – we ended up at Casula [NSW].
I went to Casula Primary School and then Hurlstone Agricultural High School, which is at Glenfield. From there [I] sort of joined the retail trade while I was at Macquarie University – I put myself through Uni by pushing trolleys and working casually in checkouts for Woolies [sic]. It was Safeway back then, or even Red S in NSW.
[At the start of my] career I actually wanted to be a school teacher, like my brother. [After Uni] I did six months at Cabramatta High School in Sydney but didn't really enjoy teaching. So, I [then] followed the training management ranks with Woolworths/Safeway.
Finding your 'why' or your purpose is one of the big things that consultants are pushing at the moment, and it seems like retail has always been in your blood. Has that driven your purpose in life?
I've been fortunate to have, what I would call, what I would call, the protection of big organisations. That holds you in good stead – it's significantly easier. Early on the structure, success, education training, advancement of a larger organisation is always very attractive. But I was driven by wanting to climb the corporate ladder and be successful. Mum and dad were very hard workers – process workers. Dad's first job when he arrived was working for Ingham's Chicken – plucking chickens at the Casula factory. I was quite proud to tell him when I was appointed to Ingham's Board with Mick McMahon, that I was now part of the guys that were running the business. He was very proud of that.
I was [also] very driven by success, even if it meant sacrificing along the way. I wanted to climb the corporate ladder and wanted to be successful. I wanted to be a Merchandise Manager, then General Manager, and then I wanted to be a Chief General Manager.
What are some of your philosophies on building and managing a team?
I believe that if you want to be successful as a team leader and earn the respect of the people that work with you, you have to be a good communicator. The second is you've got to be quite creative, particularly in finding solutions – you've got to find creative solutions. You need integrity, creativity and communication. And ideally, you need to have that ability to work individually at times, particularly when times are tough, or work within a team environment. You've got to have light and shade. Finally, remember that each person is different. You can't teach and be with your team and manage them all the same way. Some are more fragile; some are tough and some just want to be told directly. You need to dial up or dial down.
Have young [up and comers] have provided you with reverse mentoring at any stage, where you've taken something from them that's been quite interesting [in terms of] feedback or learnings?
It's a great question. If you think it's all going to be a one-way street, you're so very wrong. As the world changes – I mean, let's take something like social media and skills on a PC – what happens is because you grew up doing presentations on things like acetate overhead projectors and a mobile phone was a brick, I have found myself quite often being reverse mentored in social media or in podcasts; in how this works, how you communicate and twitter, from people that I've mentored. If you think you're not going to learn from the people that you're mentoring, I think you're selfish and you're going to be quite cocooned going forward. It works both ways, for sure.
In terms of leadership, a measure of great leadership is leader who come post your tenure. There are some people who you've mentored or who have worked under you, who have gone onto bigger and better things.  
I've been really pleased to watch a number of individuals from a career point of view that I've started with, perhaps running a Safeway store in Victoria, to now [being] the head of the ATO small business or someone's that was our impact manager in Victoria that's now a COO of a large pharmaceutical company. People such as Greg Foran – I grabbed him from New Zealand, brought him in, worked with him. And then he went on [to do] bigger and better things [such as] running Walmart in the United States. That's probably someone who is a great example of someone who you can have an impact on but then let go because they're a butterfly that can go and potentially outfly you – I think that's fantastic. I think there are a number of people [in whom] you can say I played role. But ultimately, the individual crafts their own future – all you can do is remove some of the boom gates for them.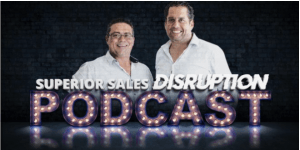 The above is an edited version of an interview conducted by Jamie Lobina and Mark Truelson from Superior Sales Disruption. To listen to the full interview, download the podcast from iTunes or www.superiorsales.com.au/podcast. New episodes are released weekly on Wednesday mornings.