Superior Sales Consulting's Disruption Podcast series shares the stories behind some of the biggest disruptors in FMCG. Retail World has compiled highlights from Episode 10, 'Lead with Purpose', which interviews CEO for the Australian Association of Convenience Stores (AACS), Jeff Rogut.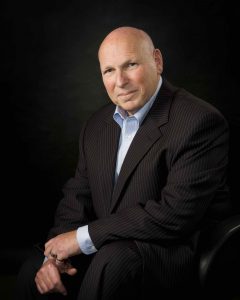 [Let's] start where we usually like to begin – the beginning of the story. Where did you grow up, and where did you go to school?
I'm originally from South Africa – I was born [there] and went to school there and completed the National Service, which was a must for everybody. That was an interesting experience for me as an 18-year-old, [an age] where you don't have a lot of life experience [yet], and suddenly you're thrust into this totally new environment. I was fortunate to go to officers training school [as part of the National Service] and was suddenly commanding several guys my age – that was a wakeup call in terms of world leadership and being able to get on with a very diverse group.
After finishing that, I elected not to go to university and decided to go straight into retail. [I had a] fascination with retail. In primary school, I had an uncle – I think everybody has a unique uncle somewhere – and he was a pharmacist; he was quite the visionary. The highlight of my school holidays was working in the pharmacy. That gave me a taste for customers, for being able to interact with people, even at that very young age. That took me on the path to the world of retail where I've remained in different forms ever since.
Have you had a purpose that has guided you and was it there at the start or was it something you acquired as you've gone through your career? 
One thing that became very clear in my early days and when I was brought out to Australia by the Myer group in 1977 was that a career [in retail] is almost a zigzag path. Each time you're involved in a situation or working for a company or with a diverse group of people you acquire more knowledge, [which is] like rocket fuel – it boosts you to the next stage. So, I'd be lying if I said there was one overriding objective [but] my goal is to be the best. Yes, I don't always get there but at least [I'm] striving for excellence. That's always been very important, both in my career and from a personal [perspective].
Where did the first opportunity to get into the petrol and convenience game [come from]?
That came several years later. I'd worked for companies such as McEwans and Venture stores after leaving Target – I was a buyer for Target in my role with the Myer group. At that time there was a 7-Eleven store near where we were living, which came up for sale. I thought this was a good opportunity, so I took [it] on and [ran it with] my wife as a franchise. That gave me hands-on experience and knowledge in, convenience – it was a terrific springboard into the industry.
Moving through the ranks in petrol and convenience led to your ascension to the CEO of AACS. Can you tell us about that period?
That was a really interesting period. I'd overcome [some health issues], and I was working back in retail, assisting a colleague of mine who was heading up FoodWorks [when] I received a call from the AACS, saying that "the CEO has just left and we think based on your experience you might be suited to this". I said, "yeah, absolutely" – I was always very passionate about convenience. So, we had a chat, and I joined AACS as CEO in 2011.
What are the disruptions that have taken place in petrol and convenience, and what do you see is some of the big opportunities?
The industry has changed over the years – we have some very smart retailers; the biggest aren't always the most innovative. There are some smaller groups [that] have raised the benchmark quite dramatically. In terms of the industry itself, we've gone through [changes]. For example, we've gone through the stage of growth [in the] communications category but [when] technology and alternative choices caught up, that category is now in decline. Customers have changed dramatically – technology means they don't have to go into a convenience store to buy a recharge or calling card. Retailers have had to wake up quite quickly to [this] sort of disruption. [There have been changes] particularly in the food and beverage [trends]. Six or seven years ago, you would not have gone to a convenience store to buy a good cup of coffee [and] that has changed dramatically.
What do you think manufacturers can be doing to help petrol and convenience bring innovation to the table?
They need to understand convenience – many of them don't understand what it's all about. I think there's a lot of education that needs to happen with major retailers and with the younger people coming through, [showing them] that you can make a career within the convenience channel. We're [also] seeing promotional fatigue within the industry. There needs to be a shaker, certainly within the manufacturers, to approach the convenience channel differently. Convenience is the way of retail going forward. It's about smaller baskets, more often, so the opportunity is there.
What's next for you, Jeff – what do you see in the coming 2020-2030 forecast?
We have a lot of work to do within the industry and certainly within AACS. It's continuing to try to add value to the industry and change governments. There's never a dull moment; it's a terrific place to be. Convenience is the way of the future – it's how we add continue to add value to our members and customers so that they can pass it onto their customers.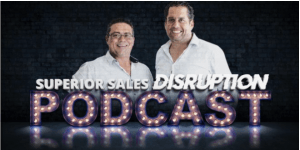 The above is an edited version of an interview conducted by Jamie Lobina and Mark Truelson from Superior Sales Disruption. To listen to the full interview, download the podcast from iTunes or www.superiorsales.com.au/podcast. New episodes are released weekly on Wednesday mornings.