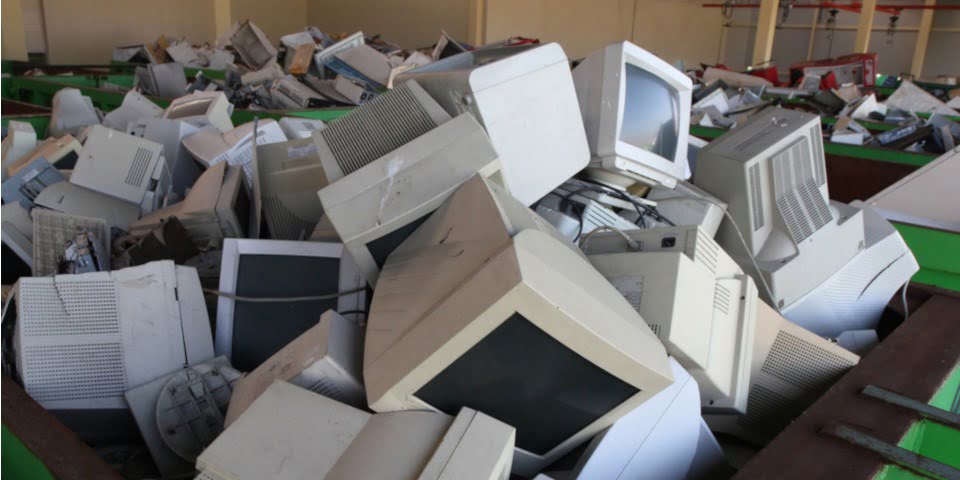 Social enterprise Green Collect is calling on Victorian businesses to recycle all their old electrical items, or e-waste.
The social enterprise provides employment opportunities for people facing disadvantage,
The organisation, based in the Melbourne suburb of Braybrook, specialises in "resource recovery". It says it handles about 10-15 tonnes of technology and hardware waste every year.
Green Collect co-founder Darren Andrews said: "Typically, we collect electrical items such as computers, printers, monitors, wiring and cables, phones, toasters and microwaves from customers. Our clients vary from individual members of the public to larger businesses and firms that generate large quantities of mixed recyclables.
"Our main service is delivered to companies who are planning an office move or update, and are looking for solutions for their old tech. We also engage with the public who can utilise our service by dropping items off at our warehouse to ensure they are disposed of ethically.
"You'd be surprised at just how much material can be recovered from e-waste, from plastics to precious metals. It's important that people understand the value of recapturing these resources, but also the harm they can cause if dumped in landfill.
'Disposable society'
"We've become an extremely disposable society, and the rate at which we upgrade tech like mobile phones, computers, laptops and TVs is rapidly increasing.
"My goal is to also encourage people to consider investing in the repair and maintenance of items so that they might last a bit longer, so that the demand for raw materials can also be reduced. As we become more aware of the finite nature of these resources, we must utilise the value in existing materials to prevent further harmful impact on our planet.
"If we want to avoid the damage that improper disposal of e-waste can cause, we need to pay more attention to how to handle these products when we're finished with them.
"Businesses' reliance on updates to technology and efficiencies are a large part of the reason why the demand for new tech won't slow down. However, there are now many options for responsible disposal when replacing equipment, which allow businesses and individuals to adopt more sustainable practices and lessen their negative impact in the environment.
"I think one of the keys to protecting our environment is to set targets so that we don't become complacent. The government's plans to invest in infrastructure and an eventual ban on e-waste at landfill is such a positive step towards achieving this."