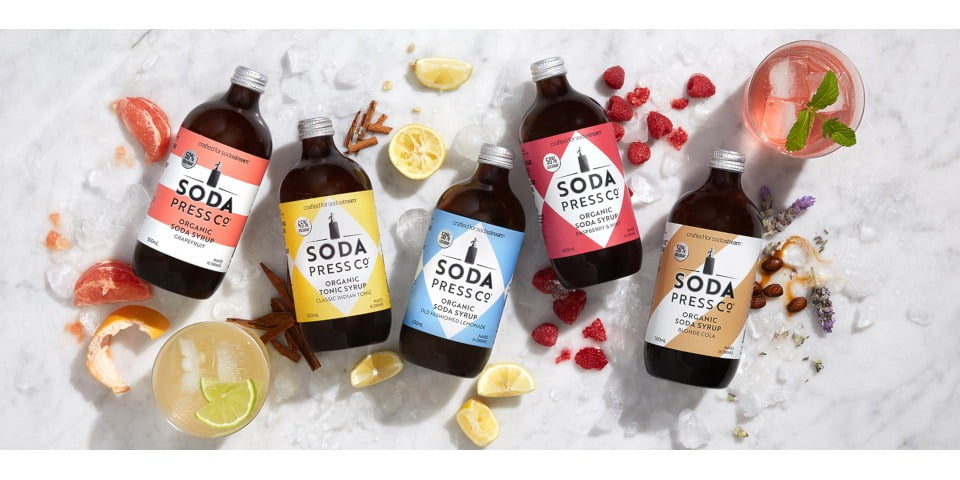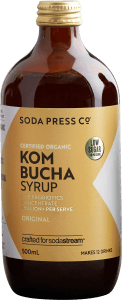 SodaStream is partnering with Soda Press Co to create a range of natural, reduced-sugar soda syrups for its sparkling-water system.
Soda Press Co was born Down Under and says it makes its syrups from organic ingredients.
To coincide with the partnership, Soda Press Co is also launching its latest syrup, Original Kombucha.
Soda Press Co claims its kombucha syrup:
Has more than a billion live probiotics per serve – about three times higher than standard kombuchas
Has less than 1g sugar per 100ml
Is "healthy, ecofriendly, and rich in probiotics and antioxidants"
Makes about 12 drinks (under $1 per serve).
Also launching in the next few months will be the flavours Cola Nut and Key Lime, Soda Press Co says.
'Best of old and new'
Managing Director of SodaStream Australia Mark Fenton says he'd excited about the new partnership.
"We know Australians are continuously on the lookout for new refreshing, healthy drinks, but not at the expense of the environment," he said. "So we're excited to announce this partnership with Soda Press Co and the launch of its new organic kombucha syrups crafted specially for SodaStream."
Founder of Soda Press Co Cameron Romeril added: "We pride ourselves on applying the best of old and new techniques to create this new range of award-winning kombucha syrups. We're a plastic free company and our bottles are 100% recyclable. This goes hand in hand with SodaStream being better for you and the planet."
Soda Press Kombucha is now available in Big W and on the SodaStream and Soda Press Co websites.