EuroShop, held in late February, was the last major retail event to take place worldwide before the COVID-19 pandemic took hold, and will probably be the last for some time to come. Luckily, the show is so huge as to provide enough ideas and inspiration to last through the period.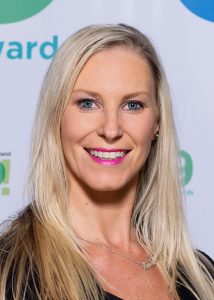 By Shop! ANZ General Manager Carla Bridge.

EuroShop takes place just once every three years and is the world's biggest retail trade show, held in Dusseldorf, Germany. In my previous column I focused on the Zurheide supermarket. This time, I will switch the focus back to the show floor and showcase some of the tech and POP on show.
Look to support local manufacturers who have the innovation and design capability to accelerate your production rather than paying inflated international prices for your machinery.
Read More
EuroShop attracted 95,000 people over five days. Visitors came from 142 countries to view the 16 halls of retail and eight conference stages including the Shop! retail marketing stage. Sectors covered include retail marketing, retail technology, expo and event marketing, lighting, refrigeration, visual merchandising and shopfitting, and store design, as well as POP display entries from the Shop! Germany Awards.
POP displays

Germans love their cardboard displays, and plenty on show were impressive.
Pommels Chips bulk display

A temporary display used in German supermarkets for the Pommels air popped chips brand, this is a hanging chair made from corrugated cardboard and shipped to stores packed as a compact set. It provides easy access to the product for shoppers, with the chair being a play on the light and airy-ness of the chip. It used a real rope and was designed to draw attention and bring awareness to an on-pack promotion to win a hanging chair. This display resulted in a 46 per cent uplift in sales for Pommels chips.
Toy Story 4 Ferris Wheel

Netherlands business Holbox designed and produced a 2m ferris wheel to promote the plush toy characters from the movie Toy Story 4.
This display used motion and LEDs for authenticity, with the toys for the film presented in the gondolas of the ferris wheel. Made from corrugated cardboard and digitally printed, this activation has won several awards in its home market.
Red Bull Mini

Red Bull's aim was to rebuild the well-known Red Bull Mini car, created completely from corrugated cardboard. The novelty of this POS is that it can be refilled on a pallet by unhooking the bumper and inserting another filled pallet. The side doors can also be opened for easy replenishment from a pallet truck.
Using a hollow construction, the display is light and 100 per cent recyclable. It takes 15 minutes for complete set-up, which can be carried out by just one person.
Avene Eiffel Tower display

To celebrate the 30th birthday of the French beauty brand, Avene, an Eiffel Tower display for pharmacies was created to represent its French origins and present the brand's top selling products. Testers are housed on the top balcony. The tower may be used as a product-carrying display inside a store or as a window decoration.
Coca-Cola Premium Shelf

As a preferred Coca-Cola Hellenic group supplier for 28 European countries, Serbian POP producer Propulzija created this conceptual POS. It is fully digitised with 16 LCD displays in the header and shelf liners, which are remotely controlled by a 3D app able to manage the content of each individual display worldwide. This means shelves can be rebranded as needed between the Coca-Cola brands, while product prices and promotional messages may be changed in seconds. The changes are first tested in the app before being applied to the shelf.
Motion sensors ensure that when a shopper picks up a product, a greeting message and audio are activated.
Facial recognition

This space is growing strongly for retail, and we're only at the beginning of the journey. The uses of both artificial intelligence (AI) and virtual reality are limited and unsophisticated now, but over the next 10 years with the machine learning of these systems, progress will be in leaps and bounds.
Most of the AI tech on show at EuroShop were still in testing or experimental phases, yet facial recognition has perhaps the most potential and relevance to retail, with its ability to identify any shopper by age demographic, distance from the camera, gender, mood, or how long attention has been held. Shoppers are also given a unique ID so that when they return to a store, the data can be matched with previous visits, for better behaviour predictions.
The information generated for retailers by these systems can be used for such objectives as identifying potential or previous thieves, targeting shoppers with discounts, customer counting, customer satisfaction scores, duration and frequency of visits, and product suggestions. It can also be used to prompt shop staff to offer assistance or enable features such as large print on labels.
One reason AI is still in its infancy is accuracy. A margin for error means some people are incorrectly identified by age, gender or mood. For retailers, offering products to certain target demographics based on these results, incorrectly identified customers could be put off or offended instead of engaged.
Living floors

Interactive, or living floors and walls were seen at EuroShop. Given the greater use of floors in marketing since COVID-19 restrictions began to be enforced, these could present a whole new medium to engage customers.
Living surface technology can be used for several applications, including 'edutainment', branding, gamification, and POS promotions. A great example that went beyond the typical entertainment use was a floor with a projection that, as a shopper moved over the image, revealed more of the packaging of a product – coupling in-store interactivity with advertising and branding opportunities.
These interactive surfaces can be applied anywhere, not just on floors – eg, walls, ceilings, tables, bars or any other flat, blank surface. Content can be managed and updated remotely and is fully customisable.
Micro farms

Micro farms were almost their own mini trend at EuroShop, which is unsurprising considering their inclusions in supermarkets around the world are creeping up.
These modular vertical farms house edibles such as lettuce and herbs, where they're grown on premise in front of customers until mature enough to be sold and consumed. Special LED lighting is provided for the plants, as well as an irrigation system.
Kroger supermarkets in the US has already rolled out this German innovation, with homegrown German grocery retailer Edeka also using the concept in its upmarket Zurheide supermarket chain.
About Carla Bridge

Carla Bridge is General Manager of not-for-profit retail marketing association, Shop! ANZ (formerly POPAI). Shop! provides a range of membership services for retailer marketers in addition to the annual Marketing at Retail Awards. Carla has more than 15 years' experience in the Australian retail and FMCG industries. Before joining Shop! ANZ, she was head of media and communications at the Australian Retailers Association.
About Shop! ANZ

Formerly known as POPAI, Shop! is the only global not-for-profit industry association exclusively advocating for excellence in shopper marketing and retail experience. With 20 offices covering 45 countries and more than 1700 member companies worldwide, Shop! brings global best practice intelligence, resources, recognition and networks to our members. For more information, visit www.popai.com.au or email shopassociation.org.au.