[vc_custom_heading text="Drakes steps out of SUPA IGA's shadow in Queensland" google_fonts="font_family:Exo%3A100%2C100italic%2C200%2C200italic%2C300%2C300italic%2Cregular%2Citalic%2C500%2C500italic%2C600%2C600italic%2C700%2C700italic%2C800%2C800italic%2C900%2C900italic|font_style:400%20regular%3A400%3Anormal"]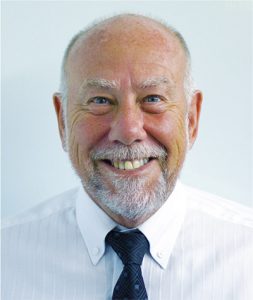 Drakes Supermarkets has modernised its logo and rebranded its 22 Queensland stores from SUPA IGA to Drakes. Retail World spoke with CEO Roger Drake about the changes.
Since entering the Queensland market in 2004, your stores in that state have operated under SUPA IGA branding. What prompted the rebranding to Drakes?
This decision was not taken lightly and was completed with a great deal of input from our customers and suppliers.
After numerous focus groups and feedback, it was apparent that the consumer had trouble differentiating between the IGA convenience and SUPA IGA brand – ie, SUPA IGA being a larger-format supermarket, as opposed to the convenience market. Drakes wants to be responsible for its own brand and compliance.
What opportunities will the new brand create?
We see our ability to control and market to the first-line supermarket channel as a major opportunity. We also believe we can deliver compliance to our suppliers and give them growth, and we'll have the ability to market in the mainstream formats – ie, TV, papers, etc.
How does the rebranding reposition Drakes as a business and within the independent market?
The rebranding saves any confusion between the IGA convenience market and where Drakes is positioning itself as a first-line supermarket channel, and we'll be responsible for delivering what suits our correct market demographics.
We also believe it's important to be able to establish what our brand wants to be known for and go head-to-head with the majors – ie, Coles and Woolworths.
What role did Metcash play in the rebranding? Will it continue to be involved in the Drakes business?
The major reason for rebranding is to deliver extra volume to our suppliers while increasing sales to our own business, and we hope Metcash will understand that, in the long-term, it will deliver increased sales to their warehouse.
A new Drakes logo was introduced as part of the rebranding. Can you talk us through the design?
After interviewing 10 marketing companies, we felt the Drakes logo needed a slight modernisation. After consumer research and independent analysis, the current logo was chosen. We wanted to retain the black to ensure it was still recognisable to the consumer. However, we added the yellow dot for some colour and gave it a more gender-balanced feel.
What other changes were introduced as part of the rebranding? How long did it take to roll these out across the stores?
Cost is critical in our business. However, we were fortunate that our stocks on uniforms, marketing, etc, were extremely minimal and therefore we were able to achieve a rollout of the rebranding in all the 22 Queensland stores within a few weeks, which was quite an achievement.
How have shoppers responded to the changes?
Feedback so far has been very positive and we've seen double-digit sales increases across the board, albeit we're in the early stage of driving the campaign. We hope this continues and, on the current sales trend, it's looking extremely positive.
Will the new look be rolled out to South Australian stores in the future?
At this stage we have no immediate plans to change the South Australian branding.
What can we expect from Drakes in Queensland in the next 12 months?
We will continue to grow our business in Queensland. We'll be working with our consumers, looking at new concepts and new marketing campaigns.
We've rolled out TV commercials which are very adaptable so we're able to use them in different formats, and the consumers have responded positively, saying how much they can relate to them.
We have two new stores in the pipeline and we're also working hard on developing our own fruit-shed concept, while many of our current stores are also scheduled to be upgraded.