2020 demonstrated the importance of global supply chains and local manufacturing to keep our supermarket shelves full.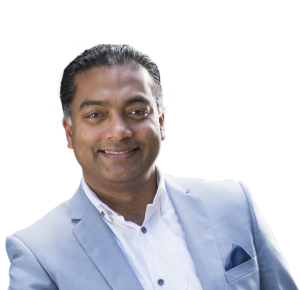 By Ishan Galapathy. 
To achieve this, we need to run efficient supply chains from paddock to plate, procurement to delivery and supplier to consumer. But most Australian businesses aren't delivering anywhere near their true potential, capacity or capability.
With over two decades of experience in global manufacturing, I've seen how the best-of-the-best companies operate. There are several 'syndromes' preventing such companies from operating like a world-class Swiss watch.
First, our affection towards automation is flawed. We implement technological applications as solutions looking for a problem. A recent study has found that overall Aussie supply chain maturity has decreased despite heavy focus on technology. Second, we hold the view that we're already there. We believe we are doing well based on our own yardsticks and standards. Finally, the too busy issue. It feels good to be busy, but are we being productive? If we can't find time to make time, then we'll never have enough time.
If we are serious about shifting our performance year-on-year, then focus on operational excellence (OpEx) processes to deliver results. Such frameworks form the blueprint to consistently shift performance, productivity and, ultimately, profitability.
Before starting on an OpEx journey, address these four 'paradigms' to ensure that your approach is right, expectations are clear, and teams are ready.
Peak versus hills: This paradigm highlights the notion of staying focused on conquering one significant peak over a long period, as opposed to exhausting and frustrating your team by climbing hill after hill. This paradigm is not about how we develop strategy, but rather how to build traction in deploying it.
How do you keep your team engaged and inspired? Are you breaking down your strategies into bite-sized chunks to help your team make incremental progress? How do you share the load across your team? As per Sir Edmund Hillary, 'It is not the mountain we conquer, but ourselves.'
Elephants versus turtles: This paradigm refers to how elephant calves are raised by herds thus increasing their chances of survival to around 65% compared with turtle hatchlings at only 0.1%.
When trying to move a business forward, we invariable come across constraints and problems that hold us back from advancing with speed and ease. The secret to unlocking greater capacity, efficiency and capability is to regularly identify, prioritise and solve critical issues in a structured way. While this is not a novel concept, the issue is that we try to do too much and end up not doing very much at all. This begs the question: are you laying turtle eggs or nurturing elephant calves?
Signal versus noise: With so many daily distractions, how does your team stay focused? What clear signals do your team use to track progress effectively? This paradigm focuses on dialling up the right signals while reducing the noise, so your team can operate with its finger on the pulse.
Have you established metrics that matter to your team? Are they reviewed regularly? And most importantly, how does your team take decisive and swift actions to correct any negative trends? At any given time, every team member should know if they are winning or losing.
Sprint versus marathon: An overused but apt phrase is "business excellence is a marathon".  However, many still try to sprint the marathon and leave their team feeling burnt out and exhausted. This paradigm focuses on building the awareness and capabilities of your team to meet the increasing demands of maturing businesses and OpEx practices.
How comfortable is your team at successfully leading change, managing risks and influencing key individuals?
Solving day-to-day chaos doesn't improve year-on-year performance. By addressing the above four paradigms and implementing an operational excellence framework, over time you will notice:
Increased agility in the business, making your trek to the peak uneventful.
Improved accountability within your team to take action, make progress and deliver results.
Integrated alignment with the strategic plan, never losing focus on what you set out to achieve.
Intensified awareness with your key team members to do more, grow more and be more.
Excellence is a journey. So, start it, support it and sustain it.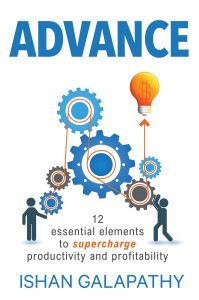 About Ishan Galapathy 
Ishan Galapathy, author of 'ADVANCE: 12 Essential Elements to Supercharge Productivity & Profitability' (Bison Press, $30.00), has a wealth of knowledge in the field of Operational Excellence (OpEx), having worked across six countries for over two decades. Renowned for his simplified techniques, Ishan works with manufacturing businesses to help them move from Chaos to ExcellenceTM. For more information on how Ishan can assist your business visit ishangalapathy.com.