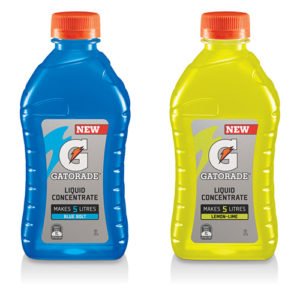 Sports drink brand Gatorade has introduced Gatorade Liquid Concentrate, which the brand says will be a "thirst-quenching and easy source of hydration for athletes".
The 1lt Gatorade Liquid Concentrate will be available in Blue Bolt and Lemon Lime flavours and will make 5 litres of Gatorade by adding water. It is currently on shelves in Woolworths and will be rolled out to other independent retailers over the next few months.
Gatorade is supporting the launch with digital advertising, out of home, a social media campaign and a range of in-store activations and display support.
"Gatorade Liquid Concentrate is a world first for the brand and it's going to change the way teams and individuals hydrate to ensure they perform at their best," PepsiCo Australia & New Zealand Senior Director Franchise Beverages Brad Van Dijk said.
"This product has all the Gatorade benefits in a new convenient format, with the backing of over 50 years of scientific research."