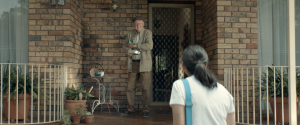 Glen 20 is determined to use its platform to encourage others to support Meals on Wheels Australia.
The team are launching a new national TV campaign as part of its continuing partnership with the non-for-profit organisation.
The first campaign launched during lockdown in April, and shone a light on the critical services provided by Meals on Wheels, and called for donations.
"2020 has been a year of uncertainty," says Marketing Director at RB Hygiene ANZ, Saurabh Jain.
"This is especially true for vulnerable and elderly Australians, many of whom have been significantly impacted and unsettled by the challenges of the pandemic."
Mr Jain says that Glen 20 has stood by their promise of protecting Aussies throughout the Covid-19 pandemic.
"So too has Meals on Wheels, which has preserved with its much-needed food deliveries and wellbeing check-ins, despite so many obstacles, to provide their clients with the peace of mind they need."
President of Meals on Wheels Australia, Sharyn Broer says: "For many of our clients, our meal drop-offs and check-ins have been the highlight of their week during the Covid-19 pandemic.
"During this unusual and challenging year, the service we provide has been critical to ensuring these vulnerable Australians are not only fed but feel connected to society."
As part of their partnership, Glen 20 Surface Spray Disinfectant has been distributed to Meals on Wheels in various parts of Australia since April this year.
Ms Broer says, "Much like Glen 20, protecting the wellbeing of Australians is something we are passionate about, which is why we are very pleased to be continuing our partnership with Glen 20, aptly captured in this awareness-raising TV commercial.
"The donation of Glen 20 product has been incredibly valued by our clients and volunteers as they try their best to reduce the impact of the Covid-19 virus on their day-to-day lives.
"It's helped us a great deal."
For further information on Meals on Wheels, visit mealsonwheels.org.au.