Streets has launched a new Golden Gaytime flavour with "old-school milk bar feels", Golden Gaytime Vanilla Malt Shake.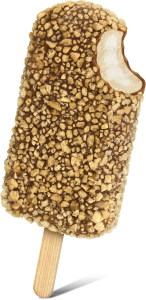 Promoted as a "fresh twist on a classic vanilla favourite", the new product features the "iconic" biscuit crumb on the outside, paired with a malty centre.
"Golden Gaytime is much-loved across generations so we wanted to create a new and exciting flavour that will appeal to those who grew up visiting their local milk bar and also younger generations looking for the next amazing taste experience," says Unilever ANZ Brand Manager Michelle Boye.
For RRP $10, a pack of four Vanilla Malt Shake Golden Gaytimes is available at Coles, IGA, Ritchies, Drakes and Romeo's.