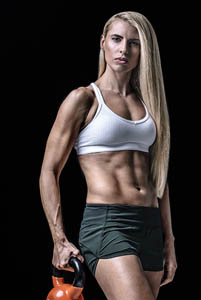 Gourmet Game, a producer and supplier of kangaroo meat, has launched a new multichannel campaign to highlight the health benefits of eating kangaroo meat.
Author and trainer Tiffiny Hall has been appointed as official ambassador for the 'I Love Roo' campaign.
Gourmet Game Marketing Manager Rachael Trott expects the campaign to resonate with health, fitness and diet-conscious Australians.
"Our research showed that kangaroo is fast becoming an essential ingredient in eating plans and training regimes for athletes who want a lean, high-protein diet," she said. "Tiff truly loves our product and understands the importance of a natural, low-fat, high-protein diet when working hard in the gym and competition. She's also just the loveliest person you would ever meet, which makes it extra special."
The 'I Love Roo' campaign includes targeted digital placement of creative featuring Ms Hall, digital and print advertising across the fitness demographic and a strategic native content distribution component centred on gourmetgame.com.au/iloveroo/.
The campaign is targeted towards an eastern states audience and will run until December.