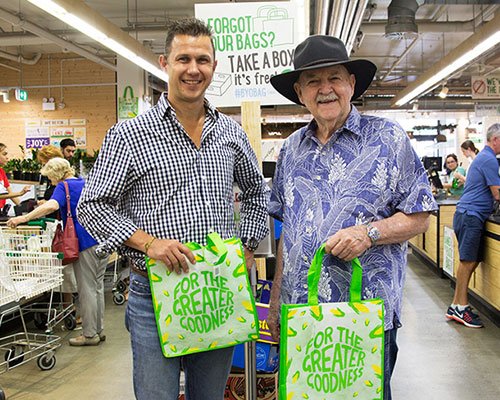 Following overwhelming customer support for the #BanTheBag campaign, Harris Farm Markets (HFM) says it is now 100 per cent plastic-bag free at registers.
The family-owned grocer no longer has single-use plastic bags, instead encouraging all customers to bring their own bag or use a recycled box.
HFM has long been a supporter of reducing plastic-bag use, having previously teamed up with Clean Up Australia on the issue, always offering alternative carry-bag options at checkouts, and calling on the NSW government to follow all other states in introducing a statewide ban.
"We're proud to be the first major retailer to remove plastic bags at registers entirely and we're humbled by the overwhelming response from our customers in supporting the #BanTheBag movement, HFM Co-CEO Tristan Harris said. "We're all in this together and we believe we can make a huge impact as we continue to drive change within our stores and nationwide.
"Our decision to remove plastic bags has resulted in an immediate positive change and we encourage all Australian retailers and shoppers to get on board to totally #BanTheBag from registers. Harris Farm Markets consciously chose to eliminate any and all plastic-bag options, unlike competitors who now offer them at a cost to consumers."
Mr Harris says it is vital the NSW government enacts a full ban to avoid further endangering the environment.
"We see it as our collective responsibility to decrease our environmental footprint given there's still so much that needs to be done to protect our precious environment and marine wildlife," he said.