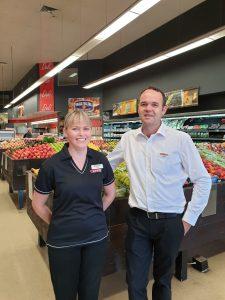 The first SUPERSPAR store in Australia has arrived.
SPAR Australia announces that the new store is located in Crestwood Plaza, Molendinar on the Gold Coast.
SUPERSPAR is a larger supermarket format and is aimed at weekly family shopping needs. The supermarket has a larger sales floor area, which allows for a full-service assortment that is both large and varied in fresh foods, groceries and non-foods, as well as a strong Food-to-Go offer.
In Europe these stores are known as EUROSPAR.
The SUPERSPARE store will additionally offer, fresh produce, full service deli, quality meat delivered fresh daily to be cut and prepared by the stores' butchers, a grocery range, dairy, frozen and general merchandise ranges.
Loyalty program
SUPERSPAR Crestwood Plaza has introduced a loyalty program to reward customers for their continued support.
The SUPERSPAR loyalty program will also give customers the ability to support local community organisations by donating their points, or a percentage thereof, to nominated beneficiaries.