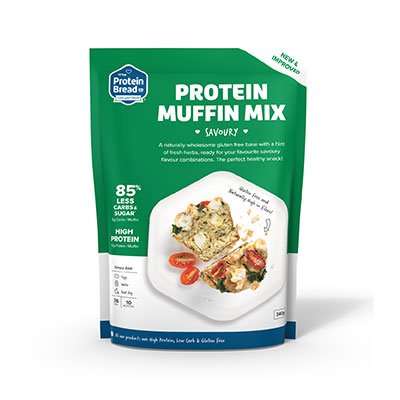 The Protein Bread Co is capitalising on the growing trend for high-protein diets, launching its newest range of packaged mixes.
According to the company, a growing number of Australians are adopting a high-protein, low-carb lifestyle, and to bust the myths of low-carb food being tasteless, it has released a range of healthy baking mixes that it describes as "guilt free".
The range includes 6 Australian Seeds Protein Bread, Protein Pizza Bases, Protein Pancakes, and Protein Muffin (Sweet and Savoury).
"Maintaining a healthy lifestyle can be difficult initially," company co-founder Luke Hopkins said. "And people often find eliminating carbs near impossible. When creating The Protein Bread Co, our goal was to create a versatile range that could make low-carb eating less overwhelming and more achievable for everyone."
The Protein Bread Co says the products are packaged for convenience and remove the complications usually linked to low-carb eating. The basic mix, pour and bake instructions make the whole process simple and fast, perfect for busy lifestyles, it says.
The company claims all its ingredients are sourced from Australia, with flax meal grown in Victoria, almond meal from South Australia, lupin from Western Australia and whey protein from Warrnambool in Victoria.
The mixes will be available in leading health and fitness stores and online (RRP $13).