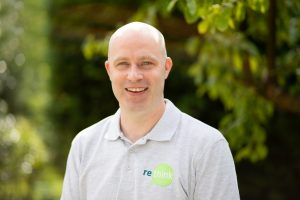 The magic quarter is soon upon us and retailers that rely on seasonal sales to make or break their year will already be implementing their plans.
By ReThink Productivity CEO Simon Hedaux. 
Over recent years we've seen continuing trends of sales moving online, the importance of Black Friday and Cyber Monday and physical Christmas sales getting later every year. Those of you who sell fragrance will know the last-minute rush as more fragrance is bought in the final days before Christmas than in any other week of the year.
Managing through peak seasonal trade is always a mix of excitement and nervousness and this year there will be hefty dose of uncertainty due to Covid-19. The uncertainties mean that we don't know how much gifting will happen this year and it will be difficult to make the accurate footfall predictions needed to plan your store team resource. However, there are some things we can be sure of to help us get ready.
Online sales will grow
Click and collect order volumes will be higher so make sure you have plenty of space set aside to support easy parcel retrieval. Sounds easy but one retailer had an automated system that sent a text to the customer as soon as their order arrived in store. The trouble was the delivery arrived in the basement and needed sorting and taking up to the fourth-floor collection point. Most customers got there before their parcel did and the team spent precious time running down flights of stores and rummaging through pallets of stock to find the parcel they needed.
You need stock available for customers in store and online
This creates a challenge because if all your stock is allocated out to stores there is none in the warehouse and if most stock is held centrally, you'll miss sales in store. Many retailers get round this by fulfilling online orders from both their warehouse and stores. Investment in slick stock systems can give an accurate view of stock availability across the company creating the best online access to items. This mixed approach works best for sales; however, it can be tricky to operationalise efficiently and to plan for the right number of team members required to pick and dispatch the orders.
There will be a last-minute rush
Unless there is a Covid-driven lockdown, there will be the last-minute shoppers who leave everything until Christmas Eve. While it will be tricky to project too far ahead, trade levels over weekends in November and December will help you predict what the last few days will look like. Deploy enough colleagues to serve all the instore shoppers to make the most of the sales opportunity
New Year sales are still a thing
No matter how busy you've been in the run up to Christmas, and you'd think everyone had bought everything they could possible want, there are always hoards of shoppers back out with money given as gifts to spend and those looking for a bargain. It's a rookie error to have a great plan up to Christmas Eve and no further, and you miss out on planning for a bumper sales period at your own peril. You need to have a plan so that the store and team are ready as soon as the doors open again.
As the Christmas song goes, "It's the most wonderful time of the year". With early planning, good implementation, and even more flexibility than usual, I hope it's a wonderful time for you too.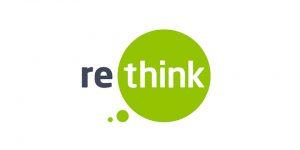 About Simon Hedaux
Simon Hedaux is founder and CEO of Rethink Productivity, a world leading productivity partner which helps businesses to drive efficiency, boost productivity and optimise budgets. For more information see https://rethinkproductivity.co.uk/