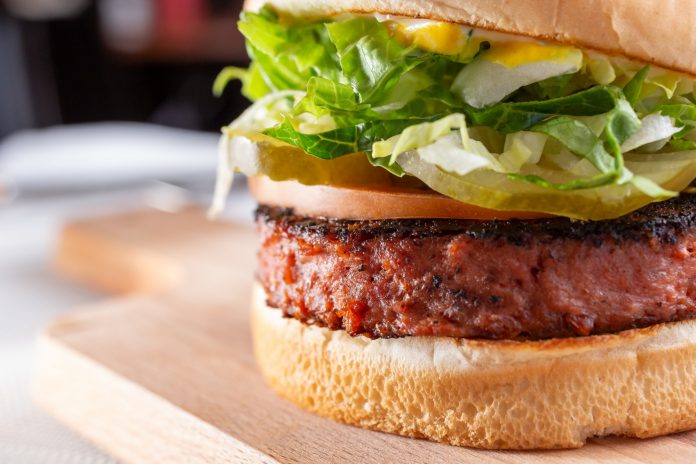 Consumer demand for plant-based meat products in Australia grew "exponentially" last year, according to a new report by Food Frontier.
The report reveals that retail sales of plant-based products "surged" 46% in the year to June 2020. The number of new jobs more than doubled (106% growth) in the sector and manufacturing revenues increased from $35 million to nearly $70 million.
Furthermore, the report reveals that national retailers doubled the number of plant-based meat products on Australian grocery shelves last year to more than 200. This expansion of plant-based meat product ranges, says Food Frontier, caters to growing consumer interest, as evidenced by the one-third of surveyed Australians who are limiting their meat consumption.
Growing demand for meat alternatives being driven foremost by health concerns, which the report notes, are expected to rise further post-pandemic.
At the same time, global investment in plant-based meat in 2020 reflected this rising demand. According to Food Frontier, US$1.5 billion "poured" in from international meat and FMCG giants, governments and venture capitalists.
Moving forward
Deloitte Access Economics' 2019 modelling for Food Frontier forecast that consumer sales in Australia's plant-based meat sector could hit $3 billion annually by 2030, from its FY20 level of $185 million – and create over 6000 new jobs.
Food Frontier CEO Thomas King, however, says governments at all levels need to support investment in R&D and infrastructure for the burgeoning industry, as well as evidenced-based regulation to ensure a level playing field for new players in the market.
"With the right political will, Australia can build a multi-billion-dollar plant-based meat industry, enabling our food businesses and farmers to capitalise on fast-growing global demand for alternative proteins," he says.
"Australia's plant-based meat companies are eyeing export opportunities and will be watching demand trends overseas closely, while some, including Fable Food Co, Fenn Foods and v2food, have already launched into Singapore, Japan, Korea and other Asian markets.
"Australia has the agricultural capacity, commercial appetite and research know-how to become an international leader in new protein industries including plant-based meat. To not make the early investments necessary to leverage these unique strengths would be a missed opportunity."