By Kylie Lewis, founder of Of Kin.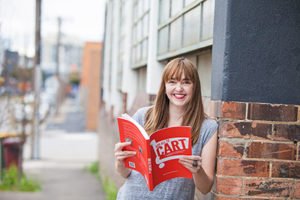 Food is the second most common subject among photos taken in Australia, according to studies, and the third most common to be seen on social media news feeds (behind location shots and selfies) with seven in 10 respondents admitting they have posted a food picture on their social channels.
Add to this the 49 per cent of survey respondents who regularly post food pictures on social media, equating to about 71 million food shots a year, and the 41 per cent who admit to standing on a chair, if needed, to get the perfect food shot. Hashtags such as #instafood, #yummy, #breakfast #cake, #coffee and #foodporn consistently appear in the most commonly used Instagram tags.
There is no doubt that people in Australia love sharing their gastronomic passions with the world from their mobiles, which is great news for food and grocery brands.
Fastest growing platform
In Australia, Instagram is now the second most popular social media platform after Facebook, according to Sensis, and is especially strong with 18-39 year olds.
As a mobile-only app, Instagram was one of the first social media platforms designed exclusively to focus on visual content, and on a mobile device. This meant that users could easily scroll its uncluttered interface anywhere.
With users able to participate only by publishing a photo (and now video and GIFs), more thoughtfulness is required to contribute to Instagram than to other, more reactionary platforms.
The upside to leading with visuals is both the quality of the content and the level of engagement. Instagram has built a community that has the highest rate of engagement of any other social media platform. For the grocery industry, this is important. Engagement is what drives connection. Connection is what converts to purchases. This is why every food brand needs to be on Instagram.
It's a hungry beast

A big barrier for many small businesses is crafting a meaningful strategy for their Instagram efforts, being clear on the purpose of why they should be on the platform, and then keeping their hungry Instagram feed fed with fresh, compelling content that converts.
Solve a problem
A good place to begin a social media strategy is with solving a problem. When it comes to food, one of the pain points households face is planning ahead and inspiration about what to cook. This is where food brands can really become useful on social media.
By providing meal ideas, nutritional information, seasonal recipes and attractive images, brands become helpful, educative, trustworthy and inspiring around a topic central to all our lives. Jamie Oliver's 4.7 million Instagram followers are sure to agree.
Get organised

A helpful tool with which to plan an Instagram strategy is an editorial calendar that highlights key events the brand can post around.
Every week there is likely to be a topical theme. Examples are the Olympics, school holidays, seasonal foods, recipe trends, the weather, Father's Day, the footy finals and long weekends.
Even further daily inspiration can be found in #TacoTuesday, #SundayRoast, #MovieNight, #Breakfast, #IQuitSugar, #PaleoPete, #GlutenFree, #Vegan, #Organic, #AustralianMade, #ComfortFood, and so on.
Imagery

Instagram is driven primarily by strong visual imagery, and those brands that have a consistent visual voice win. This means getting better at styling and shooting your own images (or having someone do it for you), or curating (with appropriate approvals/credits) images, or a combination of both.
User-generated content can be helpful here (competitions provide a way to gather such material), along with brand ambassadors and social influencers who might create sponsored content for a brand. This has been a successful strategy for grassroots brands such as Pressed Juices and the ThankYou group. TV presenter Jules Lund's new business, Tribe, now helps brands connect with influencers already authentically engaged in using their products.
Think like a publisher

One of the best ways for businesses to focus on their Instagram feed is by thinking like a publisher. A good question for a company to consider is, 'If we were to produce a magazine for our business, what would it include?' The answer would go beyond just products or services, and would feature other types of content that would tell the story of brand, what it cares about, what it stands for and whom it was created for.
An example might be a raw-chocolate brand that supports clean eating and a healthy lifestyle, offering a vegan product that is refined-sugar free. Not only can such a brand provide inspiring food ideas around its own product, but also post images that support the clean-living lifestyle as a whole.
The point is, we don't want to feel like we're being sold to all the time. We want to feel understood and that we belong to a group that shares our beliefs. When this happens, we are more likely to transact.
Instagram gives every retailer the opportunity to create emotional connections with a tribe of customers who care about the same things they do. It helps solves their problems and inspires them to better living. Growing your Instagram following helps keep your brand in front of them every time they scroll through the feed, no matter where they are in the world. Every retailer craves such an audience.
Of Kin founder Kylie Lewis will host a workshop at LifeInstyle at Melbourne's Royal Exhibition Building on Friday August 5 for business owners keen to conquer the art and science of Instagram.