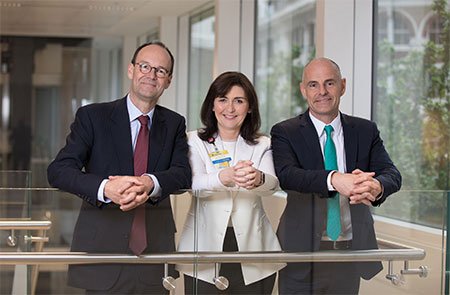 Supermarket chains Asda and Sainsbury's have agreed to merge in a deal that will create Britain's biggest supermarket chain.
According to GlobalData, the combined retailer would have a 23.3 per cent market share of food and grocery compared to Tesco's 22 per cent (2018 est).
''Overall, we see this as a defensive merger, as a way of halting the long-term decline in profit margins both have suffered," GlobalData UK Retail Research Director Patrick O'Brien said. "ALDI and Lidl continue to take market share, and Asda and Sainsbury's may believe that by combining to become the largest UK food retailer, it can battle more effectively against them with greater buying scale."
Asda President and CEO Roger Burnley said: "The combination of Asda and Sainsbury's into a single retailing group will be great news for Asda customers, allowing us to deliver even lower prices in-store and even greater choice. Asda will continue to be Asda, but by coming together with Sainsbury's, supported by Walmart, we can further accelerate our existing strategy and make our offer even more compelling and competitive.
"From my six years with Asda and 10 years with Sainsbury's, I know first-hand that both organisations are fortunate to employ some of the most talented and customer-focused colleagues in this market and I am excited by the opportunity of the two coming together."
Sainsbury's CEO Mike Coupe described the merger as a "transformational opportunity" to create a new force in UK retail.
"It will create a business that is more dynamic, more adaptable, more resilient and an even bigger contributor to the UK economy," he said. "Having worked at Asda before Sainsbury's, I understand the culture and the businesses well and believe they are the best possible fit. This creates a great deal for customers, colleagues, suppliers and shareholders and I am excited about the opportunities ahead and what we can achieve together."
While there areno plans to close any stores at this time, regulators will be looking to see how many Asda stores are in close proximity to Sainsbury's stores. Mr O'Brien from GlobalData says any proposals to close stores would hand share to Tesco.
"Sixty-six per cent of Asda shoppers also shop at Tesco versus 53 per cent who also shop at Sainsbury's," he said. "So Asda shoppers are more likely to shop at Tesco or ALDI than Sainsbury's. Fifty per cent of Sainsbury's shoppers also shop at Asda versus 72 per cent who also shop at Tesco. So, again, Sainsbury's shoppers are more likely to shop at Tesco than Asda. This shows the risk of the merged entities shutting stores at the behest of the CMA.''
Walmart-owned Asda has a multi-format, omnichannel offering, selling its products through a network of 584 grocery stores, 18 standalone petrol filling stations and 33 Asda Living stores and also online.