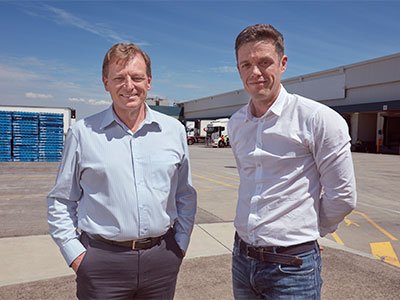 Emergent Cold, described as one of Australia's leading temperature-controlled supply-chain specialists, and technology disruptor irexchange, have signed a Heads of Agreement (Agreement) to support the next phase of growth for both businesses.
The Agreement outlines a collaboration between Emergent Cold and irexchange that will provide temperature-controlled flow-through DC transport and fulfilment capability to irexchange, initially within Victoria and, in the mid term, nationally. Irexchange says it will provide best-in-breed technology and analytical capabilities to facilitate the creation of a next-generation temperature-controlled supply-chain capability.
In December 2017, Emergent Cold acquired local privately owned Swire Cold Storage. The acquisition provides Emergent Cold with numerous temperature-controlled facilities across Australia with sites totalling in excess of 300,000 pallet spaces of temperature-controlled storage.
Commenting on the Agreement, Emergent Cold Australia Managing Director Greg Holt said: "We're pleased to partner with irexchange to develop the next generation of supply-chain capability in the temperature-controlled market, especially for smaller independent retailers. There are great synergies between Emergent Cold's capability and the irexchange platform and technology, which we look forward to realising."
Irexchange says it harnesses the disruptive capabilities of new technologies to create next-generation distribution without the need for a traditional wholesaler. The Agreement with Emergent Cold will support irexchange's growth into fresh and perishable products, and enable irexchange to broaden its customer base across numerous sectors.
"We're continuing to build our efficient world-class network and national footprint," Irexchange CEO Clive Yoxall said. "With this Agreement, we'll deepen our support capabilities across the independent-grocery and smaller-retailer sectors. Our new relationship with Emergent Cold is a significant and important milestone and we're confident that both our organisations will generate strong and sustained value through the partnership."