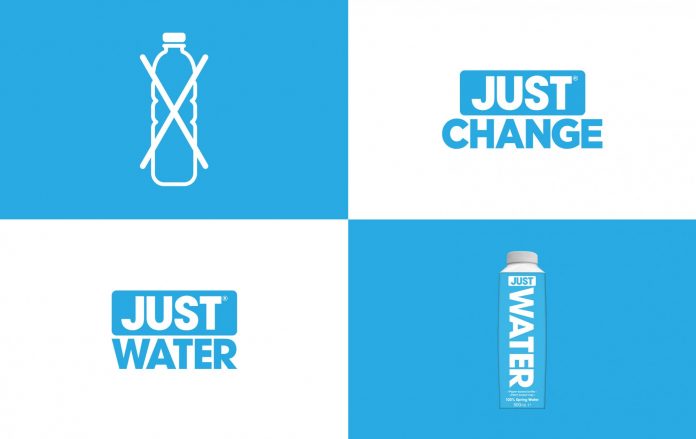 Every minute, one million single-use plastic bottles are purchased around the world.
This number is predicted to jump a further 20% by 2021.
The most concerned about this? Gen Zers. Statistics show that almost 9 out of 10 Gen Zers are worried, and a further 1 in 4 indicating that protecting the planet is what they believe businesses need to prioritise.
JUST Water is now asking Aussies to JUST Change.
JUST is 100% Australian spring water, packaged in a plant-based carton and produces 50% less carbon emissions compared to plastic bottles.
Now, they're calling on Gen Z to help drive meaningful change in Australia, by nominating other businesses that should JUST Change, and switch to plant-based packaged water.
This includes cafes, offices, hotels, universities and gyms.
"Everything we do stems from the belief that one carton may not save the world, but it's a start," says Jaden Smith, who co-founded JUST.
Nicole Saleh, from JUST Water Australia adds: "…we are so excited to put the power of this campaign in their hands. Using TikTok, we hope to empower this generation with knowledge and a sense of urgency for action."
TikTok takes the lead on campaign

Melbourne-based TikTok creator Jasminetxo along with fellow creators Sooklyn, Sebby, Laz, Shay and Nate, Sam Fricker and Rory Eliza, went live on the platform, which is used by more than 1.6 million Australians – majority of which are under 25 years of age.
"I'm excited to be a part of this important campaign. As an individual who associates as Gen Z, with an audience reflective of this generation, I want to use my platform to shed light on the small changes we can make to better the world we live in.
"Working with companies like JUST, who share a similar passion for environmental change, will hopefully start a much-needed conversation among young Aussies," says Jasmine.
Head to the JUST Water website to learn more.