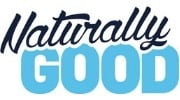 The 2019 Naturally Good expo will take place on June 2-3 at the International Convention Centre in Sydney's Darling Harbour.
The two-day expo is the southern hemisphere's largest business event for healthy retailers, brands and practitioners. There will be more than 360 exhibitors across the beauty, personal-care, health, home, living, food and beverage sectors.
"Naturally Good offers the ultimate place to see, sample and experience the world's best natural, organic and healthy products under the one roof," say the organisers.
'Conscious consumers'
Euromonitor International has predicted the rise of the "conscious consumer" as one of the top ten consumer trends for 2019.
Naturally Good's Group Event Director Jon Perry said: "The natural way of living is fast becoming the new norm.
"The expo attracts a great calibre of both Australian and international exhibitors and speakers. It gets a lot of interest from visitors as they can learn from leading experts and discover emerging new and well-established Australian and international products.
"They can also build long-lasting connections and broaden their knowledge of all things natural, organic and healthy."
Exhibitors will include leading brands such as Cloverfields, Manuka Doctor, Hemp OZ, Beauty Sensation, Bio Beauty and The Chia Co.
Hemp, alternative milks and insects
Hemp food products, alternative milks and insect protein powders will take centre stage at this year's event.
There will be four hemp food producers – Hemp Oz, Hemple, Bulk Hemp Foods and Australian Hemp Foods – exhibiting products including hemp seed powders, oils and beverages.
"The market is really growing very rapidly," John Leith of Hemp Oz said. "I've actually been quite astonished at demand for our products."
Alternative milks will also be a key focus. Naturally Good keynote speaker Bob Burke, of Boston-based Natural Products Consulting, says oat milk in particular was "huge" at this year's Expo West in California.
There will also be three insect exhibitors from The Edible Bug Company, Grilo and The Cricket Bakery.
Grilo's Lucas Becker says more than two billion people worldwide eat insects every day. "No other food in the market contains as much natural vitamin B12 as crickets," he said.