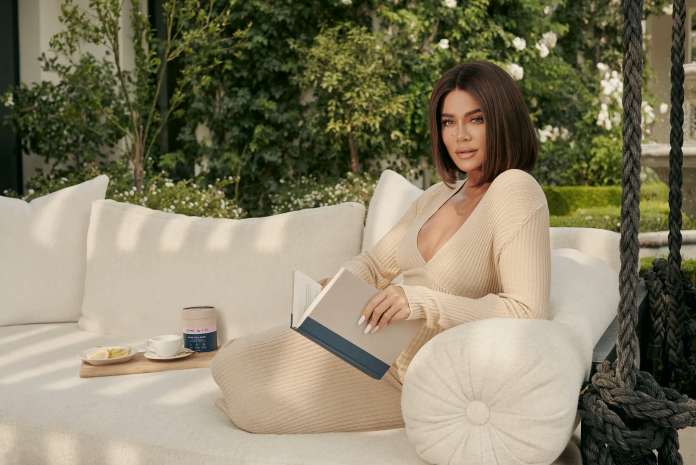 (Feature image via Dose & Co)
A dose of Kardashian will now be added to the Dose & Co team, as Khloé Kardashian takes on role as global spokesperson and partner.
The collagen range includes seven premium collagen products, each designed to fit into any daily routine.
Whether it's a scoop of protein in a post-workout smoothie or an addition to a morning cup of coffee.
"Health and wellness is something I'm hugely passionate about, and I wanted to find a way I could help inform people about the benefits of collagen, without confusion or expensive prices," says Khloé.
"Once I tried the brand (Dose & Co), I quickly saw how easily it is to fit into my overall routine and lifestyle. I was so impressed by the ingredients, the results, and the vision, I knew I wanted to get more involved."
Dose & Co was founded in New Zealand by qualified naturopath and nutritionist, Libby Matthews, with her brother Ryan.
"Libby gave birth to her daughter around the same time I gave birth to True and we both found collagen to be hugely helpful in the stages of post-pregnancy," explains Khloé.
Ms Matthews talks about Dose & Co's 100% plastic-free packaging.
"It didn't feel right to put these premium formulations in a plastic tub.
"Eliminating plastics and continuously looking for ways to reduced our carbon footprint is extremely important to us."
The assortment of seven Dose & Co products is available now for purchase online at doseandco.com, and Coles.